Sendiio Review (for Email Marketing)
Nov 11, 2021
In this quick review, I'll discuss the email portion of Sendiio. If you've never heard of this web-based software service before, it will allow you to build your list using email marketing, SMS, and Facebook. Should you use it, or not? That's what you'll find out today.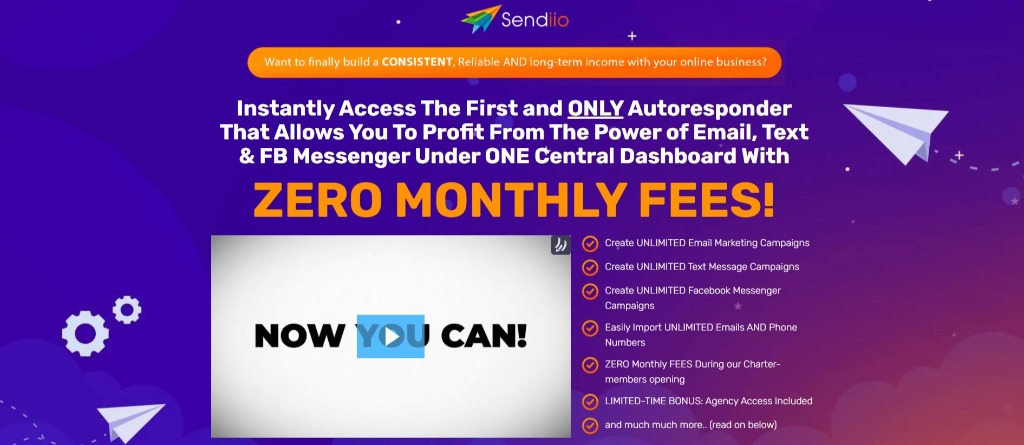 For many years, I've been building niche websites. I focused on display ads and Google AdSense. It was an easy business model that still works today, but I realized that the results could be greatly amplified if I started building a list through email marketing.
Back in the day, I used to use services like Aweber, GetResponse, Mailchimp, Sendfox, and TrafficWave.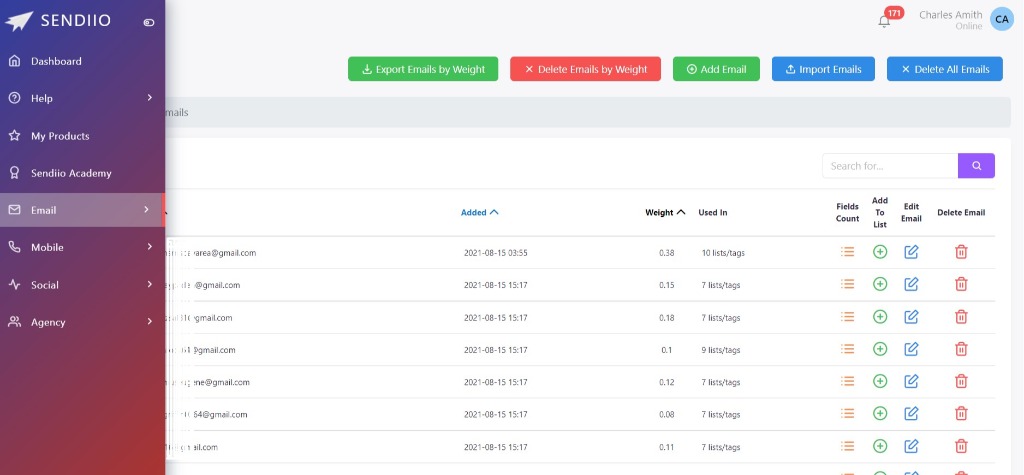 I still provide the same advice today:
If you're focused on delivery rates, then go with Aweber.
If you're focused on affiliate marketing, skip Aweber and go with GetResponse as they're more affiliate friendly and won't terminate your account for aggressive affiliate marketing.
How about Sendiio?
If you want to have a lot of great email marketing features, want to manage your list effectively through email automation, if you're cool with some techie configurations, and you want to pay a fraction of the price compared to Aweber and GetResponse, then go with Sendiio. It's the primary CRM that I use for email marketing.
I'll discuss the reasons why below.
Save Money While Building Your List
If I wanted to save a bunch of money in the past, I would have to set up a server specifically for email marketing purposes, install and configure software like Postfix, and regularly monitor the server, especially for hack attacks.
If you're a techie and want to do that, check out my article on setting up your own SMTP server.
If you're not a techie, skip all of that. I don't recommend it.
With Sendiio, I paid for the Agency plan. It was a lifetime deal and there were no subscription fees. Just a 1-time payment. I also picked up the booster upgrade which I'll discuss soon.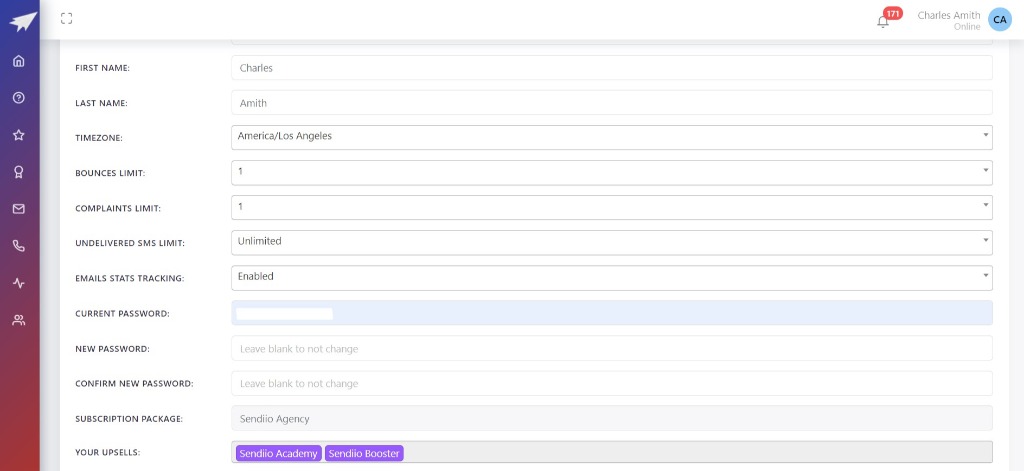 One thing to watch for is sustainability and the future of this SaaS (software as a service). I try my best to stay away from money grabs as there are many in the digital marketing industry.
First of all, I know that the owner, Josh Zamora, and he's totally dedicated to his software line and uses Sendiio in his business.
One of the easiest ways to spot scammers is when they sell something like it's the best system out there, and they don't even use it themselves.
Instead of paying less for the "Personal Sendiio Plan," I paid for the Agency Plan. This gives me access to analytics (stats) for my email campaigns, it allows me to automatically clean my list, and automatically send to subscribers that haven't opened my emails. It also provides a bunch of unlimited features that are extremely limited on the personal plan.
If you know anything about direct response marketing and testing, you know that getting access to stats is extremely important. Especially if you're doing A/B split testing, something that is built into Sendiio.
The Booster Upgrade
When I first bought Sendiio, I didn't get the booster option. I later regretted it and ended up upgrading.
The booster upgrade allows you to automatically resend emails to those that have not opened your previous emails. You can test out different subject lines and email content.

The Auto Cleaning System
I really love this feature.
Back in the day, I could generate a bunch of leads without maintaining my lists. Those days are gone, especially with AI-based spam filtering used by Gmail, Outlook, and many other spam filters.
If you don't remove subscribers that aren't engaged, you'll increase the chances of your emails going directly to spam.
While using both Aweber and GetResponse, I had to manually clean my lists every week and it was a huge hassle. With Sendiio, I can configure my list so that it auto cleans based on opens or clicks. They added cleaning based on clicks recently, and I thought it was a good move after Apple started to hide activity due to privacy reasons.
As you see in this image below, you can easily configure how you'd like to clean your list. This is set up to auto clean subscribers that haven't opened an email at least twice in the last 2 months, and haven't clicked at least once.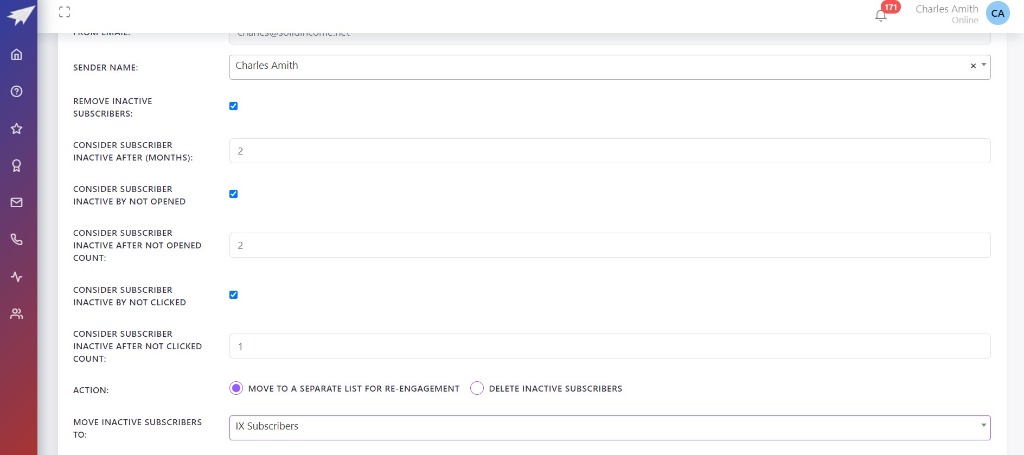 There are many features that Sendiio offers. As you can see, the dev team has implemented advanced features that you can't find in many other popular systems...and it's extremely affordable. I paid less than $100 for the Agency plan and I have zero regrets.
How Can the Developer Sustain This Software When It's So Affordable?
This software allows you to create and manage your email campaigns, and more. However, the Personal and Agency plans don't come with an email server that actually sends out the emails.
You'll have to use a 3rd party service like Amazon's SES (Simple Email Service) or SendGrid.
Out of those 2, SendGrid is easier to set up. However, I personally use Amazon SES, and it's more affordable.
As a comparison, if you were to get Aweber or GetResponse's plan for 10,000 contacts, it would cost you $50-$100+ each month depending on the plan.
With Amazon SES's current rate, you would pay around 20% of that if you were to send emails daily.
Are There Any Competing Email Marketing Solutions?
There are many out there, but the one that I used to use is called Sendy.co.
It's a great "script" and it handles many of the typical email marketing tasks like creating lists, broadcasting and scheduling emails, providing stats, and cleaning out your lists (manually).
Since it's a script, you'll need to install and configure it on a LAMP server. I recommend at least 4GB of RAM and 2 cores.
It's a great script, but it requires you to have an intermediate to advanced understanding of Linux server management and cybersecurity.
In my opinion, I would rather choose Sendiio over this solution as you don't need to manage the Sendiio server. You're paying for a web-based email marketing software service + it includes marketing tools that utilize Facebook and SMS.
Conclusion
In this quick review, I've provided the main differentiators compared to other popular email marketing platforms.
If you'd like to save a bunch of money, build your list, and easily manage your email marketing campaigns, I highly recommend this software.