Master the Art of Affiliate Marketing With These 11 Essential Tips
Are you ready to unlock the hidden potentials of affiliate marketing?
Learn how to create an income stream from this evergreen business model with these 11 game-changing tips.
Let's dive in!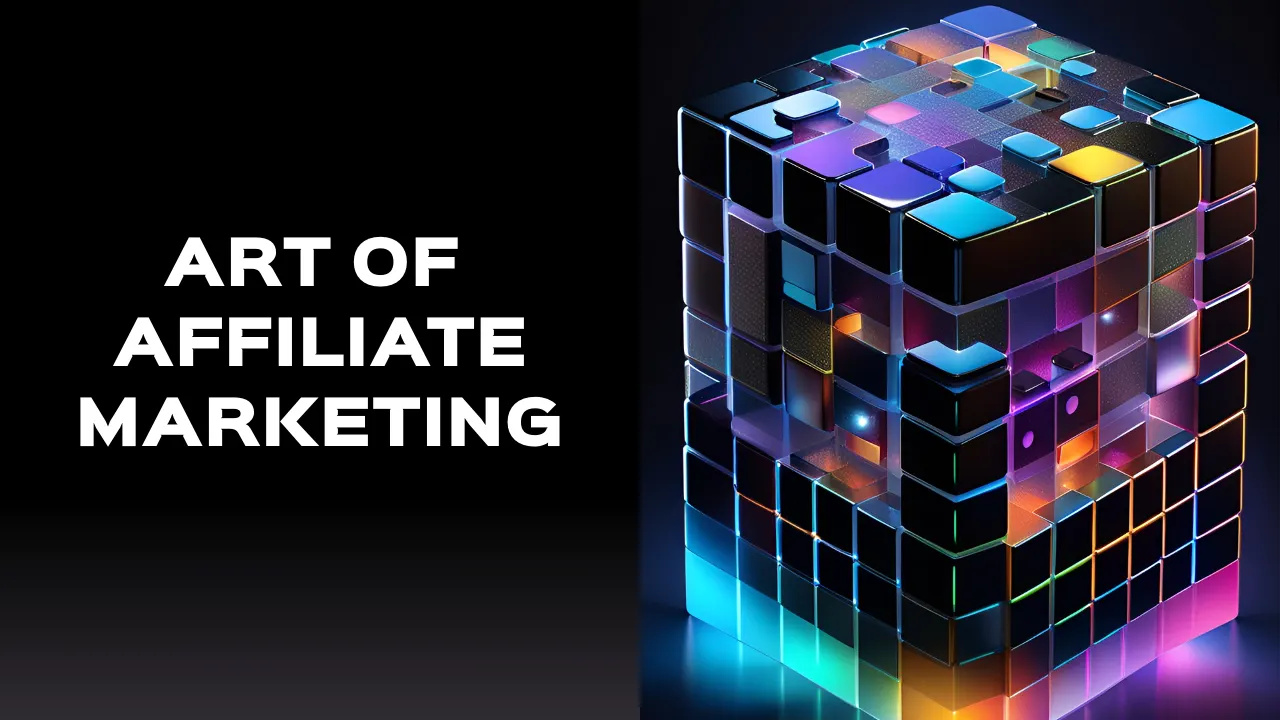 What is Affiliate Marketing?
Affiliate marketing allows you to earn commissions by promoting other companies' products. As an affiliate marketer, you'll get a unique link that tracks sales and gives you credit for driving traffic. When one of your readers makes a purchase through your link, you earn a percentage of that sale as commission.
Unlike other business models, affiliate marketing means you don't have to deal with product creation, inventory, shipping, or customer service. You simply drive traffic to the merchant's site via your unique affiliate link. This makes affiliate marketing an easy way to monetize your site without a major upfront investment.
But just because it's easy to get started doesn't mean succeeding is effortless. You'll need to leverage insider strategies to maximize your affiliate income.
Let's uncover those strategies now!
Choose the Best Affiliate Programs
With affiliate marketing, your income potential largely depends on the commissions you earn. So it's crucial to join affiliate programs that offer high commission rates and aligned products.
Before joining a program, analyze the commission structure to ensure it fits your financial goals. Average commission rates range from 5-75%, depending on the niche.
Next, ensure the merchant's products align with your brand and audience. There's no point promoting products your audience won't be interested in buying. When the products are relevant, you'll find it easier to create compelling content that converts readers into buyers.
Conduct research to find programs that tick both boxes. Platforms like Shareasale, Impact, and Etsy provide access to a wide range of affiliate programs so you can easily compare options.
Joining the right programs from the start will maximize your earning potential as an affiliate marketer.
Build Your Online Presence
To generate affiliate sales, you need exposure. Let's explore strategies for building an authoritative online presence that attracts your dream audience.
Leverage Social Media
Social media provides unparalleled opportunities to connect with your niche audience. But simply having accounts isn't enough - you need high-impact social strategies.
Post regularly with engaging content optimized for each platform. Twitter is ideal for concise updates while Instagram and Pinterest allow for compelling visuals. Make sure you're providing value, not just promotions.
Interact consistently by responding to comments and questions. This shows followers you care and helps nurture relationships.
Use relevant hashtags and tags to improve visibility. Perform keyword research to determine topics and phrases your audience searches for.
Social media requires an investment of time but the rewards are worth it. A strong social presence establishes you as an approachable industry expert.
Optimize Your Website
Your website acts as the online hub for your business. To attract affiliate buyers, implement design and content strategies that convert.
Ensure your website loads quickly, especially on mobile. Slow load times are a conversion killer. Tighten your page speeds with caching plugins and image optimization.
Make navigation intuitive. Visitors should easily find what they need in the main and footer menus. Group related content and use clear labels.
Craft compelling content optimized with affiliate-related keywords. Provide value by educating readers on problems in your niche. Include multimedia like infographics and video for added engagement.
Updating your website for speed and conversions attracts more quality traffic, leading to increased affiliate sales.
Create Valuable Content
Consistently publishing fresh content establishes you as an industry authority readers can rely on. But it can't just be any content - it must be high-value content optimized for conversions.
Aim to solve problems or address pain points your audience experiences. For example, if you promote fitness products, create content about overcoming exercise plateaus.
Use clear and concise copy. Get straight to the point to keep readers engaged. Vague, overly promotional language comes off as spammy which decreases trust.
Incorporate multimedia like infographics, images, and video. Different formats cater to different learning styles which improves retention.
Share your expertise through in-depth guides and case studies. The more valuable your content is, the more likely readers are to buy from you.
Keep creating stellar content and you'll attract the perfect traffic for increasing affiliate sales.
Choose the Right Affiliate Products to Promote
Not all products make good affiliates. Certain product traits lend themselves better to the affiliate model.
Recurring subscription services are ideal because you earn commissions each month/year the customer remains signed up. SaaS products like website builders and online courses work well.
Consumables like supplements and beauty products are also great affiliates since customers replenish on an ongoing basis. You continue earning commissions as they reorder.
Big ticket items can be lucrative too. The commissions may be smaller percentage-wise but the large order value outweighs it. Plus, customers are more likely to use affiliate links when making big purchases.
Avoid promoting cheap, impulse-buy products. The small commissions aren't worth the effort, even if you drive high volumes.
By selectively choosing products with recurring, higher value purchases, your affiliate income will build over time.
Track Links to Measure Performance
Mastering affiliate marketing requires tracking your links to determine what's working. Link tracking provides vital performance data so you can refine your strategy.
Use affiliate management software like Switchy or Groove for automated tracking. These platforms provide click and sales data, commissions earned, conversion rates, and more.
Browser extensions like Beacon also enable tracking by capturing clicks directly on product pages.
Tracking ensures you get credit for every conversion too. Some users wait before purchasing or buy on a separate device, so tracking follows them across sessions.
With quality tracking, you'll gain visibility into your highest converting links, allowing you to double down on what works.
Optimize Affiliate Links for Conversions
Simply sharing your raw affiliate links won't cut it. To maximize conversions, you need to optimize those links.
Shorten links with services like bit.ly. Long affiliate links look spammy and are hard to share. Short links are cleaner.
Use redirecting links that take users to landing pages you control before sending them to the product. This allows you to include testimonials and other copy to boost conversions.
Cloak links so they don't look like affiliate links. For example, build a microsite about the product and link from there instead.
Try different link placements to determine what converts best. Test links in headers, content, call to actions, and sidebars.
A/B testing your links will uncover optimization opportunities you may have never considered otherwise.
Make Data-Driven Decisions
The most successful affiliate marketers continuously evaluate their data and optimize based on insights uncovered.
Analyze your link performance to identify high-traffic pages. Then further optimize those pages to convert more of that traffic into sales.
Look for trends in your top converting keywords and focus on creating more content targeting those terms. Similarly, double down on promoting affiliates getting the most purchases.
Use your analytics to determine the best days/times to reach your audience and schedule content accordingly. Typically weekends and evenings convert better when users are more relaxed.
Testing different affiliate products, links, and content will reveal optimization opportunities. Be prepared to pivot strategies to maximize conversions.
With a data-driven approach, you'll clearly see what's moving the needle so you can do more of it.
Promote Affiliates Ethically
As an influencer driving purchases, you must be ethical in your promotion tactics. Transparency and honesty will earn your audience's trust.
Disclose affiliate relationships by mentioning a link is an #ad or affiliate link. Don't try to hide that you earn commissions.
Refrain from using overly promotional language that sounds salesy. Focus your copy on providing real value for readers instead.
Only recommend affiliates you genuinely believe in. Never promote subpar products solely for financial gain.
Advise your audience to read refund policies, terms and conditions, and research the merchant thoroughly before purchasing.
Operating with integrity ensures affiliate marketing remains a sustainable business model built on mutual value.
Join an Ambassador Program for Hands-On Support
For new affiliate marketers, joining an ambassador program accelerates success. These programs provide personal mentoring to help you avoid beginner mistakes.
John Thornhill's Ambassador Program gives you direct access to a super affiliate who shows you his proven system step-by-step.
Ambassador programs also supply pre-optimized funnels, email scripts, banners, and other resources to kickstart your earnings.
You'll gain the skills to become an ultra-successful affiliate marketer while leveraging done-for-you tools to implement what you learn.
When starting out, you can't beat that level of personal mentoring and support. Armed with the insider knowledge of a super affiliate, your income potential skyrockets.
Affiliate marketing remains one of the best business models for monetizing your influence online. But like any business, to reach your maximum potential you must go beyond the basics.
Leverage the lucrative strategies covered today to unlock affiliate marketing mastery.
Choose high-commission, aligned programs and promote them ethically.
Build an authoritative online presence with social media, website, and content best practices.
Relentlessly track and optimize your performance using data-driven insights.
With the right approach, you can build an automated affiliate business that creates lasting financial freedom.
Now the rewards of affiliate success await. It's time to seize them!