How to Save for a House
If you're trying to save for a house, here are some of my top tips. This isn't a boilerplate approach. You can customize these tips for your own situation.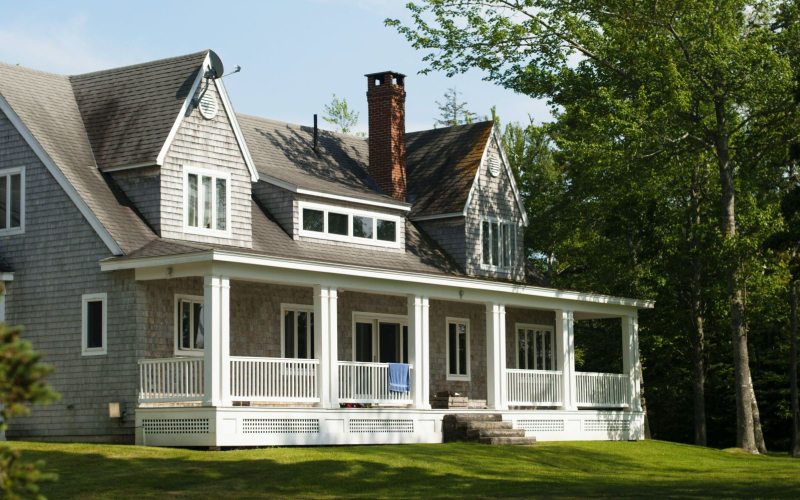 Whether you're buying real estate as an investment or you're planning to occupy the home, here are my tips to save for a house.
When the time comes for you to buy a house there will be a lot of things that will happen fairly quickly. A realtor will start calling you to come and view homes and lenders will start competing for your business. But the one thing you will want to have in place that will affect everything else in the home buying process is the down payment. To help you get that payment ready here are some things that you will have to think through.
How Much Can I Afford?
This question is one that varies from one person to the next. In order to best answer this question, you will need to know what your expenses are and how much extra money you have at the end of each pay period. To determine this figure, follow these steps:
Take some time and make a list of all of your expenses. This list will need to include not just your recurring bills, but also any fun spending that happens during the month. This step will be fairly easy if you are already living on a budget.
Determine the amount of each payment. It does not matter if you pay the minimum or put extra on your bills. The amounts that you list next to your list of expenses should be what you pay monthly for that expense. If you find that you have a quarterly bill, simply divide that amount by three to get a monthly estimate.
Add each figure together and subtract it from what you earn in an entire month. Hopefully you find that number to be money that is extra for you to spend or save. If you are spending more than you earn each month, it is time to cut out expenses, so you have extra money to save for a down payment.
What Should I Be Saving Each Month for the Down Payment?
The answer to this question is fairly simple. You should be saving as much as you possibly can. Especially if you are wanting to buy a home in a short amount of time. The amount you save is going to depend on a lot of things. It will depend on your monthly expenses and any incidentals that you may have come up. It would be a good idea to have an emergency fund to cover the unknowns until you are ready to buy. The amount you save each month will vary based on how much your pay and bills fluctuate each month.
Here are some ideas to help you with developing that down payment.
Reduce the number of times you eat out in a month. Most people that eat out every weekend up spending hundreds of dollars a month.
Cut out any media or electronic expenses that you do not need. This might include an alarm service or cable service.
Cancel those subscriptions to media channels and magazines.
There is always money waiting to be found within your own budget. Simply cutting $600 per month will add up to $7,200 per year. That is a real good start to saving up a down payment.
Renting a Place Seems to Eat it all Up
Renting a home is not an easy task to do while you are trying to save for your next major home purchase. Depending on your rental contract you will find that there are a lot of extras that you must pay along the way. There are even some things that you pay and are just out of your control.
One easy way to control your expenses while renting is to negotiate your rent each quarter or year. This works to your favor if you have been the "perfect renter." Property owners do not like having to go through the process of finding a new renter. Especially if you are that renter. You might be able to get them to cut your rent by $25 or more by simply asking.
Offer to do jobs around the property for a reduction in rent. There is always a project list that needs to be done with a rental home. Offer to paint the inside of the home for a free month rent. It would be cheaper for the owner and better for you to not have to deal with a painting crew messing up your home.
Where to Save Money Along the Way
There have already been a few places identified where money can be saved. But there are even greater places that money can be found to help you save for the down payment. These ways have the potential of saving your thousands of dollars per year.
Shop around for new auto and home insurance products. The longer you are with a company means the more you will pay over time. Each year your rates will increase a little at a time.
Sell your cars to get rid of car payments. The average household has at least two car payments. This can range between $500 to $1,000 per month. Your saving alone from this cut could get you into a home in 18 months or less.
Buy secondhand merchandise. This does not mean that you have to wear clothing with holes. But it does mean that you do not have to purchase brand-new items just because the ones you are using are worn out.
Getting Real Assistance with Your Down Payment
The more a home costs means the more you will have to pay. Unless, you opt for a non-traditional method of purchasing a home. There are programs on the market that you can use to buy your first home with. Some of them have a down payment requirement of around three percent.
The FHA Loan. This is the most familiar program that people know about when buying a home for the first time. FHA stands for Federal Housing Administration. First time home buyers can apply for a loan, and they would only need 3.5 percent down.
The VA Loan. Those that have been or are currently serving in the armed forces. A VA loan requires no down payment to buy your first home. There are financial requirements that you have to qualify for like a low debt to income ratio and a steady income. But these things can be worked on to achieve them.
A USDA Loan. This type of loan offers buyers the option of a zero down payment option. In some cases, the homes have to located in a rural area. The requirements vary by state. But the down payment option is strong pull for many first-time home buyers.
Saving for your first home does not have to be a never-ending process. You can save money and get the help you need along the way. The process will take some time, but the end result will be well worth the effort.