Affiliate Marketing: What It Is, Why it Works, and How to Get Started
For those who want to make money online but don't know where to start, you'll love this article that's all about affiliate marketing.
After reading this article, you'll discover whether this business model is right for you, how to start your own affiliate marketing business, and some important tips for avoiding common mistakes that beginners make.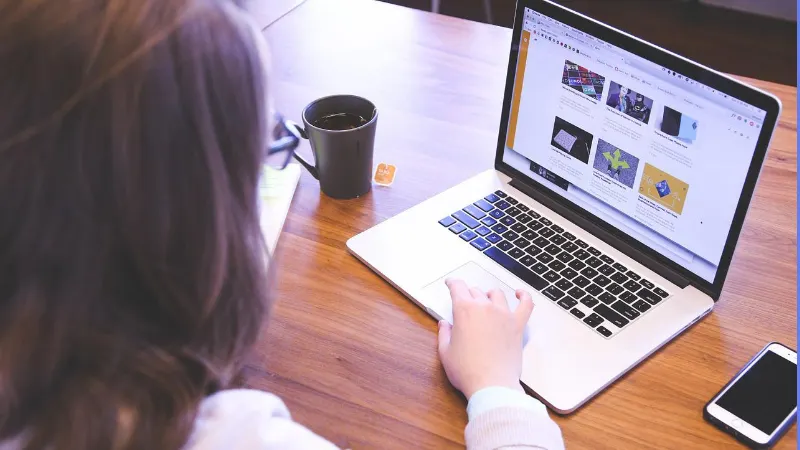 Before I get started, I just wanted to share a quick story about affiliate journey.
My Story
When I was in college, I was looking for a way to build an online business. At the time, I was into partying and watching movies. This was when people would collect movies physically, and I was one of those types.
I created my first website that showcased new movies and related home theater tech. At the time, many vendors offered coupons and pre-release discounts. Next to each movie title, I would mention the deals that were available.
There was no inventory that I had to buy, no need hop on the phone, and I didn't have to deal with customer service. Every now and then, I would answer some emails, but not much.
Another thing to note is that I did this all on a free hosting site called ProHosting. That was back in the turn of the century, so I wouldn't use them right now. It was around when free hosts like Tripod and Geocities were popular (over 20 years ago).
Since then, I've created tons of affiliate marketing / niche marketing websites. Technology and affiliate strategies have evolved greatly since then. On this website, my plan is to demystify the process of making money online.
Let's dive into this!
What is affiliate marketing?
Affiliate marketing has grown in popularity in recent years. It's a digital strategy that businesses (AKA merchants or vendors) use to drive traffic and sales to their websites from third-parties known as affiliate marketers or publishers.
Affiliates get paid when website visitors perform a desired action. In most cases, the desired action is a sale. However, it can be any action that the vendor is willing to pay for and that their system supports.
For example, the desired action can be entering an email address into a form, downloading a document, visiting a specific page on the website, or even calling the company's phone number.
Affiliate marketers don't need an online storefront of their own; they can sign up with companies and promote company websites or specific web pages.
What's in it for the vendor? They can increase their exposure by tapping into other people's (affiliate marketers) networks or website visitors.
This is a performance based industry. That means that vendors pay for the affiliate's performance. If they don't perform and bring in sales (or have their visitors take the desired action), then the vendor typically does not have to pay.
What exactly does an affiliate marketer do?
The typical task that an affiliate marketer performs is converting traffic into sales.
Sometimes an affiliate marketer performs the tasks on their own, or they pay others to do the work.
The tasks can depend on what the marketer wants to do, and if they're using organic strategies or paid advertising.
For a person that is focused on affordable, organic traffic, tasks may include designing and configuring websites, creating content for their blog or on other platforms, filming videos, recording podcasts, writing marketing emails, reviewing products, and networking with other industry professionals.
For a person that is focused on paid traffic, this can include creating and monitoring advertising campaigns through search engines and social media websites, creating landing pages that work together with the advertising campaigns, a long with some tasks that I mentioned in the paragraph above.
Why is all of this needed?
All of these strategies will market one or multiple offers that a vendor is selling. In order to do that, an affiliate marketer has to get the word out using organic or paid strategies. Just because the vendor posted a product or service on their website, it does not mean that they'll get customers.
Affiliate marketers use various strategies to get more eyeballs on these offers to hopefully convert some of those people into customers.
If the affiliate marketer is getting paid for each sale, then their chances of making a sale increases through their targeted marketing efforts.
Do affiliate marketers make money?
Yes, qualified affiliates can make money.
First, the marketer must register for a company's affiliate marketing program.
Once approved, the affiliate can earn commissions based on their contract.
Typically, the affiliate marketer will earn a percentage of the sale or fixed amount.
In the traditional, offline world, some businesses would offer a finders fee for referring potential clients.
With affiliate marketing, this is mostly done online and an affiliate tracking software. Affiliates are offered a unique link that they can promote and monitor clicks, leads, or sales within the tracking software.
What is an example of affiliate marketing?
One of the most popular types of affiliate marketing is banner advertising. The vendor would offer banners that you can place on your website. If people click on the ad and buy, then the affiliate can earn money.
Another example is a product review. Let's say that you're an affiliate for Amazon and you review a camera that you just bought. If others visitor your review, click on your affiliate link, and buy, then you can earn commissions.
If you have ever clicked on a YouTube advertisement for a course or coaching program, most likely you would have landing on lead capture page. The affiliate would collect leads through the form on that page, and then promote affiliate offers through their emails., so it doesn't have any limitations as far as what you do with it.
What are the best affiliate marketing products to promote?
In the past, I would say that health, wealth, and relationship related products would be the best option. That's because they are considered evergreen and individuals have desired solutions for those 3 mega markets for ages.
Nowadays, the promotional strategy might limit your options or your ability to get traction.
There are some niches that social media platforms and search engines don't allow you to advertise. It's best to look at the terms of use for each platform.
For example, there's something called E-A-T (expertise, authority, and trust) and YMYL (your money, your life). If you're niche requires a license or certification, then proof (or perception) of your expertise is critical. You can read more this on Google's site.
The best product to promote will be based on your ability to attract that audience, and what your audience is willing to buy. You can have the best product, but you won't sell it well if your audience isn't interested.
For example, it wouldn't be a great idea to sell a Kobe beef burger to a vegan.
What are the popular affiliate marketing companies?
The top affiliate marketing companies include: Amazon, eBay, Walmart, and Macy's. These are just some of the most popular affiliate marketing companies because they have a large number of affiliates and a broad range of products that can be integrated into campaigns.
There are other companies that have been in the affiliate game for a long time, but don't have a recognizable, household name.
I've promoted products from various company sizes. My suggestion is to provide value to your audience and provide them with solutions to their problems.
If you're just getting started, there's a great chance that the large companies will deny our affiliate application. In this case, it would be a great idea to sign up with the reputable affiliate network.
What are affiliate networks?
Affiliate networks are companies that have a collection of companies that are seeking affiliate marketers.
Instead of signing up with each company, you would register under an affiliate network and access the companies that they've partnered with.
Some of the most popular networks are ShareASale, Amazon Associates, Clickbank, Commission Junction, LinkShare, and CJ Affiliate.
Within the digital product space, Clickbank, JV ZOO, and WarriorPlus are extremely popular. These are platforms that have a lot of "make money online" offers.
How do I start affiliate marketing as a beginner?
As a beginner, you can start your own affiliate marketing business in less than a few hour.
The easiest one to register for is Clickbank. You'll get access to companies that offer ebooks, courses, software, and nutritional supplements.
Some companies ask for approval, even after you've been approved by Clickbank.
If you ever get denied, mostly likely it's because the vendor didn't like something on your website. That could be the content, aesthetics, or reputation. I typically add 20+ articles before signing up for affiliate programs.
After getting approved, you'll then have access to 1 or more affiliate links.
From there, you have a link that will track your clicks and sales. It's time to promote that link through organic advertising or paid advertising.
How do I start an affiliate marketing business with no money?
You can start your affiliate marketing business with no-to-low startup costs.
After you get your affiliate link, I would recommend shortening the link using an online link shrinker. A popular one is called bit.ly. Having a short, non-affiliate looking link is better visually, and many link shortening services offer metrics. You'll be able to monitor link activity beyond your affiliate tracking platform.
The next step is getting the word out - promoting your offer.
5 organic platforms that don't require money are:
Tiktok
YouTube
Instagram
Twitter
Facebook
Even if you have a lot of time to build your business, I recommend just picking 1 platform to master. On social media platforms, I recommend promoting an offer every 3-10 posts. So if you post 10 times a day, then online 1 post would contain a promo for the product that you're promoting as an affiliate.
Once you've made $1000+ or more per a month, then you can try promoting on other platforms. You don't want to spread yourself too thin.
If you want to marketing your offers through email, then I recommend building a list using email marketing platforms like Groove,.cm Aweber, or Getresponse. All of those platforms offer free accounts. I personally use Groove.cm for many of my websites, including infoSpike.
Conclusion
In conclusion, affiliate marketing is a great way to earn money online.
Once you have found a product that you believe has a market, you can decide to either promote it yourself using organic strategies, or paid ads.
The best part about affiliate marketing is that you are not limited to just promoting one product. You can promote any number of products and services.
Start small, and grow huge!