Should I Use My SMTP Server for Email Marketing?
In this article, I'll discuss SMTP email servers for email marketing. You'll learn about personal and business accounts, as well as building an SMTP server, and using 3rd party services.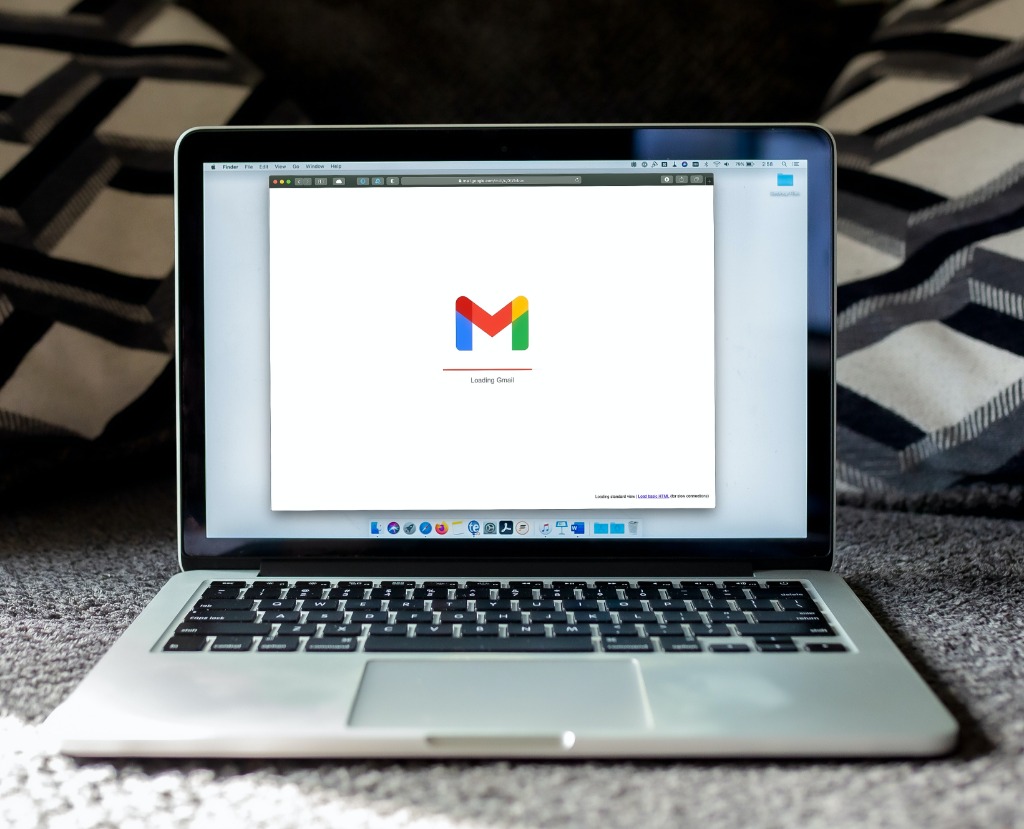 Before I go further, I'd like to add that I have had experience building email servers that have sent out millions of emails. I'm not saying this to brag, but I want to let you know that what I'm sharing below is from my personal email marketing experiences across 2 decades.
While building your list, you might wonder if you should use your own email server for email marketing. Your personal email account doesn't have any additional fees, and it comes with the ability to send emails via SMTP. So why not?
Your Personal or Business Account
Whether you're using a free email account, or a business account from your company, you'll have the ability to send emails via SMTP (or even via an API).
Without getting extremely technical, most email clients (ie. Microsoft Outlook and Mozilla Thunderbird) receive via POP3 or IMAP, and send via SMTP.
Most of these clients also have a database for contacts. In the system, you can store names, email addresses, phone numbers, addresses, notes, and other information. In some ways, you can use it as a light CRM (customer relationship management system).
Can you use it for email marketing?
It depends on how many contacts you'll be sending emails to. With email marketing, you're sending the same email out to multiple people.
If you intend to grow your audience to thousands or millions of email readers, then I would recommend not using your regular email account to send bulk emails. This might have worked well before anti-spam algorithms were in place, but not today.
If the maximum size of your audience is relatively small, let's say 50 people or several hundred people that already know, like, and trust you, then there's a chance that you'll be able to use your personal or business account as the risk is lower.
Now what if these people aren't too close to you? Then the risk is higher. When you're bringing in cold to lukewarm prospects into your email list, then you'll need to build the relationship over time. In this case, I would recommend using a separate email system to send out your emails.
Modern-Day Email Marketing Risks
While there are many things to consider while sending out campaigns, there are some risks that you need to consider that weren't so apparent over a decade ago.
Here's an example from personal experience:
When I was creating an email automation system for a marketing agency close to a decade ago, I was the one in the background that had to deal with whitelisting and blacklisting.
While we had opt-in forms in place that would allow subscribers to manually opt-in, some of our clients were adding emails in bulk into these forms themselves. If you're in the United States and understand the CAN-SPAM Act, then you'll know that doing this isn't legit.
I would regularly monitor out sending IP's through a website called ReturnPath.net (now called Validity). When clients appeared on the blacklist, I would reach out to the 3rd party blacklist and find a way to whitelist them. I would also apply penalties to the client if they were abusing our terms.
Nowadays, things are tougher. With AI-based anti-spam systems, your content, sending IP address, email domain, and your email sending patterns impact your reputation. While many of these impacted reputation in the past, Gmail and other AI-based anti-spam systems have greatly magnified the impact.
Your Email Account and List Are Valuable Assets
Communicating with your audience is key to email marketing success. If you're just blasting emails, and they're going directly to spam (or even being blocked), then what's the use?
With the modern-day risks, you'll need to protect your assets.
One of the ways to do this is to have multiple email accounts.
I think about this like a pyramid. Your main email account is at the top, and it's something that you'll need to protect as much as possible. This email account can be used for customer / transactional emails.
Below that layer, you'll have 1 or more email addresses. If you're a small business owner, then you'll use another email address for marketing emails. I would recommend using a different IP address and subdomain if possible. With bulk emailing, there's a chance that this email account will be penalized, and you don't want your marketing activities to impact your primary IP and domain.
SMTP Solutions for Email Marketers
3rd Party Email Automation Platforms
The simple method is to use an autoresponder like GetResponse to send bulk marketing emails. This system will allow you to send scheduled emails, broadcasts, handle multiple lists, domains, create landing pages, and view email marketing analytics.
I've used other systems like Aweber and Mailchimp, but I've found that GetResponse provides better support, compatibility with many 3rd party integrations, and they're more open to aggressive email marketing.
3rd Party SMTP Email Servers
There are many email services that you can use for sending email vis SMTP or API. I've used and recommend SendGrid, Mailgun, and Amazon SES. Out of all these, I personally use Amazon SES. It's a little bit more techie than the others. If you want to simplify the experience, then go with SendGrid.
Another thing to note is that these systems will only send out emails. So you'll need another system to programmatically send broadcasts, schedule emails, manage lists, and handle analytics; I'll go over this later. The huge advantages of using these 3rd party systems is lower cost (compared to all-in-one systems like GetReponse), and that they are managed platforms. Regarding costs, it's roughly a quarter of the price compared to GetResponse for a 5-10K subscriber list.
Your Own SMTP Email Server
You can build your own email server using a virtual private server (VPS) from places like Namecheap or Digital Ocean. The main advantage is that you can potentially save more money, but it does require the ability to install and configure scripts, databases, and manage the server.
One of the most affordable ways to create your own email server is by using open source software.
When I was building email servers, I would manually install Postfix for my mail transfer agent (MTA). It was an extremely tedious process. Nowadays, you can use bundled packages like iRedmail to easily install the entire email server, and that includes the abilty to create an unlimited amount of email accounts to send and receive from, anti-spam detection, and anti-virus software. If you go with this path for email marketing, make sure that you're primarily using it for sending emails. If you're planning to set up an email server for your main business emails, I would recommend using a separate server for marketing emails.
With this scenario, you'll still need another system to schedule and send emails as you would with 3rd party SMTP servers. I'll discuss this next.
In my opinion, you're better off using Amazon SES as it's very affordable and you don't have to worry about IT management.
Sending Emails with Your Own Email Servers or 3rd party Systems
The system that I recommend for sending from 3rd party systems or your own email server is called Sendiio. This can be used for managing lists, sending broadcasts, scheduling emails, and viewing email analytics.
If all of the techie stuff seems too difficult, Sendiio provides great tutorials on setting up your server.
As you might have already guessed, these aren't so simple compared to setting up and using GetResponse, but you'll be paying a fraction of the price.
With Sendiio, you can:
Create unlimited email marketing campaigns.
Create unlimited text message campaigns.
Create unlimited Facebook messenger campaigns.
Easily import unlimited emails and phone numbers.
and there are zero monthly fees at this time for the personal and pro plans.