8 Benefits of Using Video to Sell Your Products and Services
It's no secret that video is one of the most effective marketing tools around. But many people still feel intimidated by using it. Fortunately, there are some easy ways to start incorporating video into your business.
If you have a business, I'm sure that you know that it can be a struggle to get more leads and customers.
If you choose to implement video marketing, it will help you reach your goals and increase your conversions no doubt!
In this article, I'll go over 8 reasons to use video to sell your products and services.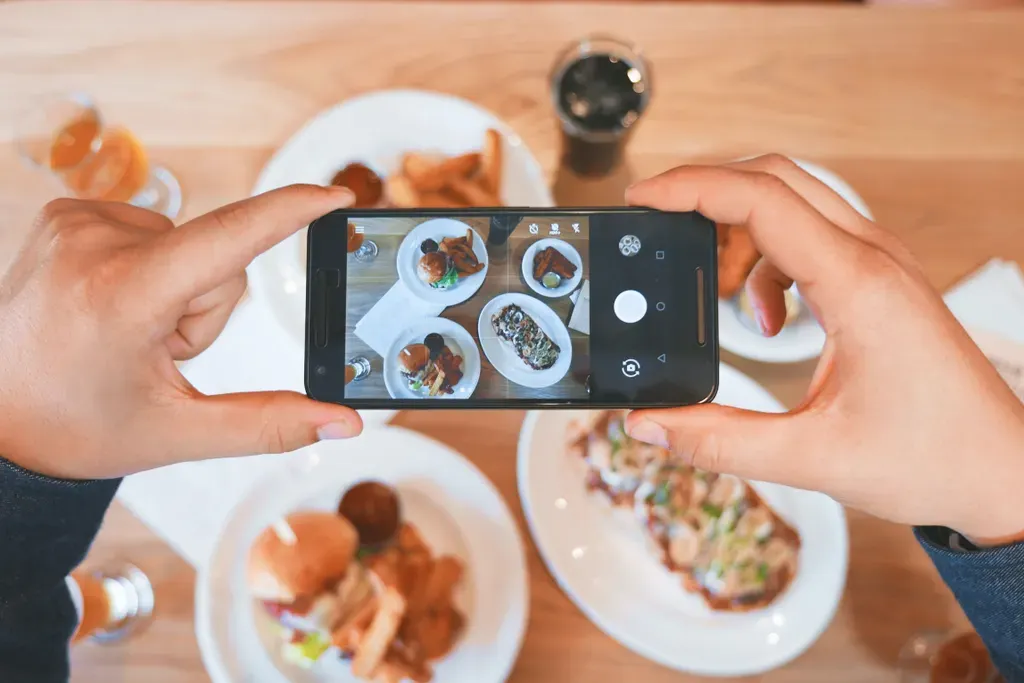 1. Offer Valuable Content and Build the Klt Factor
Valuable content can capture the attention of potential customers and build the know, like, and trust factor. Increased sales are the result of this.
The best way to do this is to create useful content that people want to read, share, and link to. You can get traffic from social media, search engines, and other sites by creating valuable content. It will be more effective if you put yourself in the position of the reader first and ask "What would I want to learn or do?" You can create valuable content by answering questions or solving problems, sharing information, giving advice, providing education, or entertaining your audience.
2. Increase in Leads / Sales
Videos can help businesses generate leads, which leads customers to make sales. Videos often rank higher on Google search results pages, compared to text-based pages. 72% of potential customers would prefer to listen to a video than to learn more information on a product or service (source). If advertising videos is helping to build brand awareness, get more leads, or bring more customers to the store, try creating videos!
There are many benefits to creating video content for your business. Ads featuring video have been shown to be more effective than traditional ads when it comes to building brand awareness, getting more leads, and attracting more customers.
When people watch a video, they are more likely to take action, such as filling out a form or subscribing to a newsletter. By creating videos that are relevant to your target audience, you can create leads that you can use to promote your business.
Email marketing is an effective lead generation technique for the following reasons: • Email is an efficient way to communicate.
It's fast and cheap.
It's effective at reaching many people.
It makes it easy to include special offers, CTAs, affiliate links, etc.
You can schedule messages and set a message frequency that works best for you.
3. Set Yourself Apart from the Crowd
So how exactly can you set yourself apart from the crowd using video marketing?
One of the most effective ways to do this is to create a video marketing strategy that incorporates storytelling.
Videos that tell stories are proven to be more memorable than videos that don't. They're also easier for people to understand.
A great video story teaches viewers something new or makes them think about a situation in a new way.
4. Video Marketing Can Help Increase Market Reach
If done properly, video marketing can help increase the reach of customers.
Videos help to attract a wider audience, which is a huge benefit. In fact, Cisco predicted that by 2022, online videos will account for 82% of all consumer internet traffic. It's pretty clear about the direction of internet marketing and content consumption.
There are many benefits to creating and distributing your own content online. Not only can you reach a larger audience more easily than through traditional advertising, but you can also control the message and ensure that it's relevant to your target audience.
5. ROI: the More Customers That Videos Drive, the Better the Results Will Be for the Business
Video advertising may have a bigger return on investment than traditional forms of advertising. Businesses who use video marketing see an average return on investment of $42 per dollar spent (source).
If the business marketing campaign that is generating the most return on investment is video marketing, it is a great opportunity for business owners to improve their business. Video marketing is an effective way to reach potential customers and generate leads. Many businesses are using video marketing to increase brand awareness and attract new customers. Video marketing can also help businesses to convert leads into customers.
6. Increase in Brand Awareness
93% of business owners who employed video marketing actually increased their brand awareness (source). Video marketing is an effective way for businesses to attract new customers by showing people who are not currently customers in their area what is available for sale.
Brand awareness is increased when potential customers know about your business and what you have to offer. By creating videos that highlight your products and services, you can create a lasting impression that will encourage people to learn more about your company.
7. Be More Omnipresent with Social Media
When you create a video, you can post it across various social media websites.
You want to make sure you spread the word about your latest video, but you also don't want to spam your followers with every single update. Social media is a powerful marketing tool!
So after your create your next video, you can upload to various social media websites. It's a great way to promote your business and enhance your brand.
8. Improves Customer Engagement
Videos can help customers connect with them on a more personal level, compared to using text or graphics. In some cases, video content is actually better remembered by viewers as people are able to learn something useful. When people are actively consuming videos, people are more willing to buy products or services from a business that uses video marketing.
Video marketing can be very effective when used correctly. When viewers are able to learn something useful from a video, they are more likely to buy products or services from the business that produced the video.
Conclusion
In conclusion, if you're in the business of selling something and you don't have a video strategy, you're missing out on a huge opportunity.
Video is an excellent way to share your expertise and impart knowledge that will help your audience.
Isn't it time to use video to sell your products and services?