The Essential First Time Home Buyer's Guide
When buying a home for the first time, you are going to need all the help that you can get. While there is a lot to look forward to when purchasing a home, there is a lot that goes into buying property. It is important to get every detail right from start to finish for you to be a successful home buyer. This fist-time home buyer guide will assist you to navigate the home buying process until you close the deal.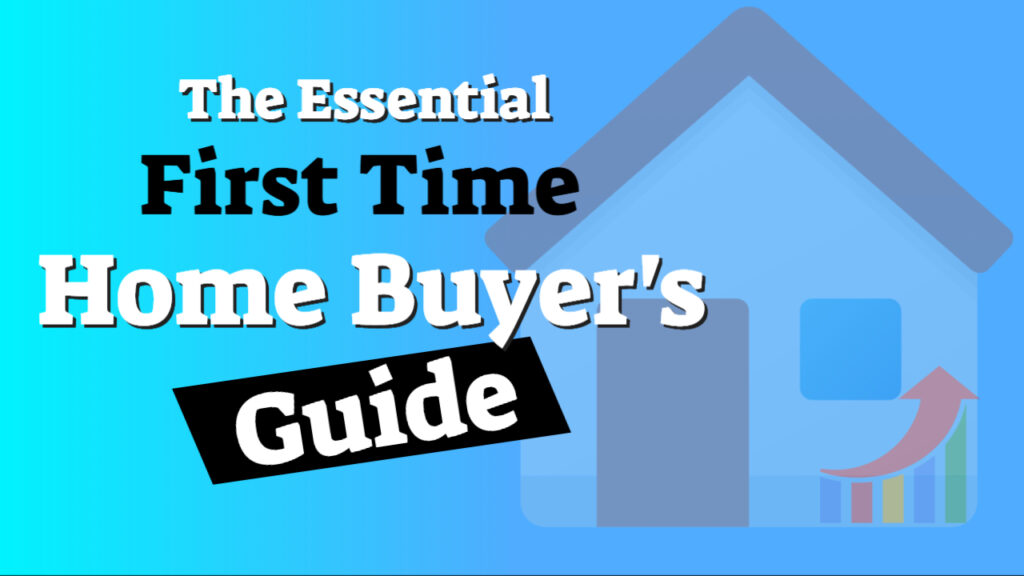 The Starting Point is Checking and Improving Your Credit Score
Your credit score is without a doubt a very important number in your financial life. And, these days checking your credit score is quite easy. If you are planning on buying a home for the first time, you must know your credit score because it will give you an idea of the type of mortgage you qualify for and the interest rates that will apply.
What exactly is a Credit Score
It is a 3-digit number which ranges from 300 to 850. It is the outcome that is reached after analyzing your credit file. This number is what informs lenders of your ability to pay back a loan and your credit risk potential. People are advised to be in the habit of checking their score on a regular basis, even when they are not applying for credit. To check your score, you simply go to the website of the company that issued your credit card and check.
In the event that you have a bad or fair credit score, which is 669 or below, and you want to improve it, there are several steps that you can take, including:
Obtaining a copy of your credit report and disputing any errors that may be contained in it in accordance with the Fair Credit Reporting Act. The report contains information about your repayment history, credit management and debts.
Avoiding new credit card purchases.
Settling previous due balances.
Leaving your accounts open.
Paying off your debts.
On Average, How Much Money do you Need to buy Your First Home?
According to the St. Louis Federal Reserve, in the first quarter of 2020, the median sale price of homes sold in the United States was $327,100. However, starter homes are normally cheaper. According to the National Association of Realtors, in the first quarter of 2020, the starter median house price in the United States metro areas was $233,400.
How to Save for your Down payment
In order to buy your first property, you are going to have to first save for the down payment. The down payment is the amount of the sales price that you pay yourself. You will finance the rest of the sales price with your mortgage. If you have plans to buy your first house, you have probably started saving money for the down payment. In fact, a lot of people save this money over a number of years.
It is important to note that the higher the amount is, the lower your loan amount and monthly instalments will be. There are a number of steps you can take to ensure that you have sufficient money when the time comes to get a mortgage, including:
Opening a special savings account and transferring a fixed amount into it every month.
Skipping vacations.
Reducing your expenses.
Lowering your high interest rate debt.
Considering down payment assistance.
The Typical Down Payment for a First Time Home Buyer
The amount you will pay as down payment will depend largely on the kind of mortgage you opt for, as well as the lender. If you are a first-time home buyer and you have excellent credit, you can get a conventional loan that will allow you to make a down payment of as little as 3%. Having said that, it is best to make a 20% down payment to avoid paying primary mortgage insurance (PMI). PMI will increase your effective interest rate.
Closing Costs
Closing costs are fees and expenses that home buyers pay when they are finalizing their mortgage. These costs vary from 2% to 5% of the principal loan amount. The seller can pay part of the closing costs so that you can save on certain expenses like home inspections.
Closing Cost Differences Between a Single-family Residence vs a Condo
Condos are generally smaller when compared with single family houses and this makes them cheaper. As such, the closing costs for a condo are also cheaper than the closing costs for a single-family residence. While the closing costs for a house range between 3% and 5% of the buying price, the closing costs for a condo range between 1% and 3%.
Getting a Mortgage
A mortgage is an agreement that is entered into by the buyer and the lender. The agreement gives the lender the right to repossess your house should you fail to pay back the money your borrowed and the interest.
Types of Mortgage Loans Available to First Time Home Buyers
There are different kinds of mortgage loans to choose from. The type of loan that you go for will determine the kind of property you can purchase and the down payment amount. The following are some of the more common types of loans:
Conventional mortgage loan
This is the most common kind of home loan. You can buy a house with a down payment of just 3%. With a credit score of 620, you can get this loan. But a score that is over 740 will be the most ideal score.
VA loans
The only people that qualify to get this loan are veterans, members of the armed forces, members of the National Guard, as well as qualified spouses. In order to get this loan, you must meet specific military service requirements. The main advantage of getting this loan is that you can buy a home with 0% down payment.
FHA loans
With an FHA loan, you can purchase a house with financial and credit score requirements that are not as strict. This loan can be obtained with a down payment of just 3.5%, as well as a credit score of 580.
USDA loans
You can get this type of loan if you have plans to buy a house in a suburban or qualified rural area. Depending on the household income restrictions, this loan can be obtained with 0% down payment.
Mortgage lenders - A mortgage lender is an institution or individual who loans a specific amount of money to someone who wants to buy a house. The money is loaned on condition that you pay it back with interest over a certain period of time. With mortgages, buyers usually make these payments every month.
Mortgage Loan officer - The main job description of a loan officer is to sell and process mortgage loans and other types of loans. When you apply for a loan, the officer is the one who processes that application, making sure that you find a mortgage that suits you.
Mortgage Payments and Impounds
The amount that is borrowed from the lender is called the principal amount. This amount plus interest, is repaid by making monthly payments over a specified period of time. The monthly payments normally include extra amounts for insurance and taxes.
Impounds, also referred to as impound accounts or escrow accounts, are accounts for holding funds to pay for things such as insurance and property taxes. The account is set up by the lender, who includes the insurance and tax fees to the purchaser's monthly loan payments. The funds will be in that account until they are due.
Private Mortgage Insurance
If you choose a conventional loan and you can only afford to make a down payment that is below 20%, you might be required to pay for private mortgage insurance, also referred to as PMI. This type of insurance protects the lender in the event that the buyer stops making the monthly payments.
How to Get the Best Mortgage Rates
In order to get the best mortgage rates, make certain that you ask for loan estimates from several lenders for the same mortgage. That way, you will be able to compare costs such as interest rates and origination fees. A mortgage broker or agent can assist you.
How is a Mortgage Broker Different from a Mortgage Agent?
A mortgage broker is someone who acts as a middleman between the mortgage lender and the borrower. They manage the loan process for both individuals and companies. It is the job of the broker to link the borrower and the lender, but they don't make use of their own money in the process.
A mortgage agent on the other hand, is someone who arranges financing for someone who wants to borrow money via the lender. Agents work with several lenders and this allows them to find the ideal lender for the borrower. They work with both private lenders and institutional lenders.
Offline vs Online Mortgage Brokers
Due to advancements in technology, more people are turning to online mortgage brokers to assist them with their loan applications. The question then becomes, is it better to meet with a mortgage broker face-to-face or to work with an online broker? The answer to that is, it depends. While the online process will save you time and is quite convenient, the chances of making the wrong choice are high if you don't do enough research. So, if you are a busy person, you can go for an online broker. But, to avoid making the wrong decision, it is better to physically meet with the broker.
Mortgage Broker Commissions
The broker gets a lender commission or borrower fee that ranges between 0.50% and 2.75% of the principal loan amount. The commission is based on the broker's fee structure, and it also depends on whether the broker is being paid by the borrower or the lender. In general, a lender pays a higher commission when compared with the borrower. When a borrower pays a commission, the broker normally charges what is called an origination fee which is usually less than 3% of the principal amount.
What are Mortgage Points
Mortgage points, also referred to as discount points, are fees paid to the lender by the borrower at closing. When these fees are paid, the lender can reduce the interest rate. That is why this process is also referred to as "buying down the rate". Mortgage points can reduce your monthly payments.
What First-time Home Buyer Assistance Programs are Available?
The costs associated with buying a home for the first time can be quite overwhelming. Not everyone can raise money for the down payment or the closing costs. If you are one of those people, you can try loan programs or payment assistance programs for first-time home buyers like government-sponsored and charitable programs.
Examples of Payment Assistance Programs
Down Payment Assistance
DPA Loans
If you are looking for down payment assistance, you can go for down payment assistance (DPA) loans. DPA loans are obtained through specific kinds of loans like second mortgages, forgiven loans and deferred payment loans. These loans lessen the amount of money you will be asked to put down.
DPA Grant
You can also try to get a DPA Grant which you do not have to pay back. Because the requirements vary in each state, make sure that that you get information about the grant from your local or state government.
Government-backed Loan
Another option is to get a Government-backed loan which helps first-time homebuyers to buy a house without paying the down payment.
Closing Costs Assistance
Loans and Grants
If you are looking for closing assistance, you can also try and get a grant or loan.
The Seller can Help with the Costs
Alternatively, the seller can help you with the costs through seller concessions. This means the seller will take care of the title insurance, attorney fees and real estate tax services. The seller can also assist you by paying for points up front in order to lessen your interest rate.
Other assistance programs include:
The HomePath Ready Buyer Program
Nonprofit First-Time Homebuyer Programs like the Neighborhood Assistance Corporation of America (NACA).
Habitat for Humanity
A Deep Dive into Mortgage Rates and Additional Fees
Interest rate vs APR
The interest rate is the amount of money that is paid every year for borrowing money. This percentage rate does not include fees and other charges that you might have to pay towards the loan.
The annual percentage rate, also called APR, is the all-inclusive measure of the costs associated with borrowing money. As such, it reflects not only the interest rate, but mortgage broker fees, points and any other charges. That is why the APR is higher than the interest rate.
What do Closing Costs Consist of
There are several fees or charges that make up closing costs, including the ones discussed below.
Loan points
As a first-time home buyer, you can expect to pay loan points or discount points at closing to the lender. When you pay these fees, your lender can cut the interest rate.
Loan origination fee
Loan origination fees are also referred to as administrative, underwriting or processing fees. They cover a number of things including processing the borrower's application and verifying your income. It can be charged as a flat fee or as a percentage of the principal loan amount; normally between 1% and 6% of the loan amount.
Appraisal fee
A licensed professional called an appraiser carries out a home appraisal in order to determine how much your house is worth before it goes on the market. And, the appraiser is entitled to an appraisal fee. The appraiser normally takes into account several factors when conducting the appraisal, including the condition of the house, size, age, square footage, location, improvements and design among other things.
Lender's Title Insurance fee
The purpose of the lender's title policy is to protect the financial interests of the lender. So, the title insurance fee is the cost of that policy. This policy is purchased by the homebuyer. A title insurance policy will cost you anywhere between 0.5% and 1% of the buying price if you purchase both the lender's policy and the owner's policy at the same time.
Loan Service fee
Loan servicing is how the lender or servicer collects the principal loan amount, interest, as well as escrow fees that are due. As the servicer, the lender must be compensated. And, this is done in exactly the same way interest is charged; a certain amount is taken from the monthly payments made by the borrower. Loan service fees are usually between 0.25% an 0.50% of every monthly payment.
Notary fees
An individual who is licensed as a notary public has to swear that the people whose names are in certain documents are the ones who actually signed the documents. As a buyer, you will be charged notary fees for having the notary public do his job.
Recording Service fee
It is a legal requirement that the new deed and mortgage must be recorded and a recording service fee must be paid. Although it is the purchaser who normally pays the fees, the seller can also pay the fees as long as both parties agree to this. As per the Home Buying Institute, the national average for recording service fees is $125.
Closing Cost Assistance
Many first-time home buyers get an unwelcome surprise when they learn about closing costs. This is mostly because these costs are rarely talked about. What many first-time homeowners usually save for is the down payment. Should you find yourself in a situation whereby you simply cannot afford the closing costs, you can always try closing cost assistance. This assistance is available in the form of loans and grants. Through these loans and grants, you can get enough money to pay your closing costs.
Getting a Preapproval Letter
Mortgage preapproval refers to a letter that the borrower receives from the lender stating the loan type and amount that you are eligible for. Before the letter is issued, the lender first analyzes your financial history, and that entails checking your credit report and credit score.
What exactly is Preapproval
When your loan gets pre-approved it means that the lender you approached for the loan has in principle, agreed to lend you money that will allow you to buy your home, but a final approval is still required. When you get pre-approved, you will be in a position to know the maximum funds that are available for you. And, being aware of the maximum available funds will allow you to narrow down your search and to also have more certainty when negotiating.
It is important to note that just because your loan has been pre-approved doesn't necessarily mean that there is a guarantee that it will be approved. Final approval can be affected by factors such as a change in personal circumstances or the condition of the property.
Getting a Preapproval for a Specific Address
In order to get a general preapproval letter, there are specific documents that are usually required. These include income and employment papers, monthly debt payments statements, asset statements on brokerage and bank accounts, and rent payment records. A preapproval for a specific address will require the address of the home that you intend to buy on top of the general requirements.
Choosing a Real Estate Agent
When it comes to choosing a real estate agent to assist you, make sure that you just don't pick the first one you come across. It is vital that you take your time to choose the right agent for you; one who will be able to meet your specific needs. Ideally, you should go for someone who will do everything possible to find a house that meet your needs. The agent must also be able to properly assist you through both the negotiation and the closing process. Before you pick one, take time to interview a number of agents, and remember to ask for references.
Why do you Need a Real Estate Agent
The main reason why hiring a real estate agent is highly recommended is that helping people who want to buy or sell real property is what they specialize in. A good licensed real estate agent will assist first-time home buyers in a number of ways. For instance, it is the agent who will look for houses in your price range and in the location that you desire. A good agent also has knowledge of all the paperwork that is required and knows every step of the buying process very well. Basically, the estate agent can do everything on your behalf.
Real Estate Brokers vs Agents
Real estate agents have to sit down for an exam and pass it in order to get a license. Once they have a license, they can start assisting clients to sell and buy properties.
As a real estate agent, you can choose to become a real estate broker by sitting for a broker's license exam, as well as finishing any educational requirements of the state you will be practicing in. Brokers usually employ several agents.
What is a Dual Agency
Dual agency refers to a situation whereby the seller and the purchaser are both represented by a single agent or brokerage in one real estate transaction. This set-up benefits the agency greatly because they will get a commission from both parties, based on the laws of the state. Although it is legal to act as a dual agent, to adequately protect purchasers and sellers from practices that might negatively affect them, dual agency is heavily regulated.
The Pros and Cons of Dual Agency vs Hiring Your own Agent
As a first-time home buyer, you can opt for a dual agent or your own agent. Each choice has its pros and cons. It's important to weigh out the pros and cons before making a decision.
Benefits of Having a Dual Agent
The main benefit of having a dual agent is that one agent makes communication easier between the buyer and the seller. In other words, the communication is shortened when both parties are working with one agent.
Both parties will save money because the commission will not be divided between two brokers.
The main disadvantage of working with a dual agent is that a conflict of interest or ethical dilemma might ensue. It is almost impossible for the agent to offer undivided loyalty to both parties. Chances are that the agent will focus more on the interest of one of the parties and less on the other.
How Real Estate Agents Make Money
Real estate agents are not paid an hourly salary, nor do they receive a wage every week or every month. Instead, they receive a commission once a home has been sold. The commission is basically a percentage of the purchasing or selling price. As such, the amount of money they make annually will depend on how many homes they sell and how much they sell for in a year.
Typical commissions for real estate agents (buyer and seller side)
Although estate agents do not get a basic salary, they have a yearly income average. In the United States, real estate agents receive an average yearly income of $86,781. The common commission percentage they receive is between 5% and 6% of the purchase or selling price of the house. Buyers and sellers pay the commission directly to the broker after the close of the sale.
The benefits of becoming a real estate agent
There are several benefits associated with becoming a real estate agent. One of them is that you get to set your own schedule. In other words, you are your own boss. This means that you decide when you want to work and for how long. So, your level of success will depend solely on you; including the income you get each year. Another benefit is that you can also work from home. Because as a real estate agent you spend most of your time checking out new properties, finding new clients and negotiating new deals, you don't really need to find office space to operate in. With a simple home office, your business can be a success.
How to Pick the Right First-Time Home
Choosing a place that will be your home for years to come is not an easy task. Purchasing a house is a long-term commitment. That is why it is important to make certain that you pick the right house. In rare cases, people looking for the ideal home can just look at one or two properties and find one that meets all their needs. But, in most cases, finding a property that is commitment-worthy will take some time. Although it might take time, with the help of a real estate agent, you will eventually find your perfect first-time home.
Factors to Consider:
Location
Although there are several factors that you will need to take into account when looking for the idea home, the location is by far the most vital factor. Thus, the popular real estate saying, 'location, location, location.' You want to make sure that you don't a pick a home that next to a railroad to a garbage dump or railroad for instance. One of the main reasons why location is such an important consideration is that when you buy a house, the value of that property has to increase with time.
But, if you choose a location that is not ideal, there are chances that the value of your house will not increase with time. Apart from increasing the chances of growing the value of your property, a great location can mean that you have easy access to the best schools, as well as decent shopping areas and restaurants. So, as a first-time homebuyer, make sure that you take the issue of location very seriously.
What is Your Goal?
Another factor that you need to take into account when looking for the ideal first home is what that property will be mainly used for; are you looking for your primary residence or you want more of an income generating property which will allow you to rent out some of the rooms in the house.
Basically, when you apply for a home loan, the kind of property that you will be financing will have an effect on the mortgage rate that you will get. In as far as investing in income-producing properties, there are several ways you can go about it. If you want something that will continue to bring you money in the future, you can always go for a small multifamily property in the form of duplexes and triplexes.
However, most first-time homebuyers usually go for a primary residence, also called the principal residence. This is where they will be staying the majority of the time for many years to come. The good thing about buying a primary residence is that as long as you can prove that you will be living there most of the time, you will be eligible for a reduced mortgage rate.
Valuating a home to Make the Right Investment Decision
In order to make the right investment decision, a valuation of the property that you plan on buying is necessary. Valuation is important because that is the best way of knowing the true value of any property. Property valuations are carried out by licensed appraisers, investors and real estate brokers.
For Investors: How to Pick a Home That Can Generate Income
If you are looking to purchase an investment property, it is important that you select one that will actually generate income. And, the best way to do this is to choose a low-cost home. The mistake that some people make is to select properties that lie in the mid to upper range price brackets. According to some experts, when buying your first investment property, go for the kind of home that is in the lower to mid-price range; a house that is less than $150,000.
For Investors: How to Calculate a Profitable Home
In order calculate your profit you take the price of sale and subtract your current home loan balance. Your current home loan balance will be on the monthly mortgage statement. If you have a second mortgage, it must also be subtracted. You should also subtract the fees that are on the seller net sheet; fees such as closing costs and prorated taxes. If any major repairs were carried out, they must also be deducted. That is how you calculate your net profit.
The First Time Home Buyer Assistant Programs that Investors Waive
If you buy an investment property you will not qualify for first time home buyer assistance programs and benefits such as grants, forgivable loans, down payment assistance, low down payment loans and no down payment loans.
How to Buy a Home Within Your Budget
If you have a specific budget for purchasing a new home, there are several steps that you need to take to make sure that you stay within the budget, including:
Coming up with a firm price limit, as well as a "must haves" list.
Clearly communicating the budget to your real estate agent, making it clear that you cannot go past a certain amount.
Open houses
Open house refers to a real estate tradition whereby a house that is available for purchasing is exposed to many potential buyers. The home is opened up in order to invite the public to view the home. These open houses are typically held on weekends, when most people are not going to work.
Making an Offer
An offer is made when you have viewed a house and you know that's the one that meets all your needs. Your real estate agent will draft the offer letter and send it to the agent of the seller.
The Initial Offer, Counter Offer and Negotiating Process
The initial offer - Is the first amount of money that you will offer the seller when you are interested in buying a property.
The counter offer - When you make the initial offer, the seller usually makes a counteroffer. As the potential buyer, you can choose to accept that counteroffer or you can go back to the seller with another offer.
Negotiating - It is common practice for a buyer to negotiate with the seller until an agreement is reached. You can offer an amount that is lower than the asking price and then negotiate from there.
Be Prepared to Compete with Multiple Offers
When you make an offer, chances are that you will not be the only one who made the offer. In most cases, you will find yourself competing with multiple offers. Your agent should try and find out if there are other offers from the seller's agent so that you can raise your offer if necessary.
First Time Home Inspections
When buying a new home, it is important to make sure that the home is inspected before you move in. This is because sometimes what you see is not necessarily what you will end up getting. Beneath or behind the freshly painted walls and beautiful hardwood floors might be foundation cracks and dangerous wiring. These defects can only come to light if you hire a home inspector.
Home Inspection
A home inspection is carried out by a professional home inspector. After inspecting your house, the inspector will prepare a report outlining the major components of the house, their condition, what needs to be attended to immediately, and what will require your attention after you have moved in.
Pest Inspection
A pest inspection is necessary before you move into your new home because that is the best way of knowing if there are any existing pest problems, or there might be problems in the future. If the home has a pest problem, an expert should be able to tell you how much it will cost you to resolve the problem.
Are you in a Flood Zone
Flood zones are areas that are prone to flooding. You should make sure to check if the house that you are planning on buying is in a flood zone. Although there are various levels of flood zones, if that house is in a flood zone, you will have to prepare it for the worst.
The Federal Emergency Management Agency (FEMA) has a flood map which can show you if the property is in a flood zone. The Flood Map Service Center will give you details about flood zones and floodways.
If the home is in a flood zone, you will require flood insurance. A flood insurance policy costs anywhere from $200 and $800 per year.
Escrow
Escrow refers to a process whereby a neutral third party or escrow agent acts as a mediator in a real estate deal. This third-party also holds the funds and the property in escrow up until both sides are satisfied that all the conditions have been met for a sale to come to a close. For carrying out his duties, the escrow agent must be paid a fee. Escrow fees are usually between 1% and 2% of the closing price.
What Does it Mean to Close Escrow and What is the Process
When escrow is closed, it means the sale is now complete. The escrow period normally last between 30 and 50 days.
The closing process involves choosing an escrow company and sending the purchase agreement to that company. The seller's disclosures will also need to be prepared and reviewed. The process also involves scheduling home and pest inspections and asking for repairs if they are required. Finally, the appraisal must be completed and the escrow package reviewed.
There is quite a lot involved when buying a home for the first time. The best way to ensure that the transaction goes smoothly is to carry out a lot of research and to hire a professional real estate agent to assist you. With professional help, you will be the owner of an immovable property in a matter of just a few months, or even weeks.