Free Backlink Analyzer Tool
Are you tired of struggling to improve your website's visibility and organic traffic? What if I told you there's a tool that can reveal the hidden keys to success?
Use the this backlink tool to boost your SEO strategy and analyze your competition.
Backlink Analysis for SEO Success
With search engine optimization, backlinks are like gold. These inbound links to your website from external sites signal trust and authority to Google. But not all backlinks shine equally. To tap into the power of backlinks for higher rankings, you'll need the right tools to analyze and optimize your link profile. Let's highlight one popular backlink analysis software, and how it can level up your SEO game.
The Importance of Backlinks for Organic Traffic
Backlinks are one of the most important ranking factors for SEO. Simply put, they are votes of confidence. When credible sites link back to you, search engines view this as an endorsement, and may boost your rankings as a result.
But low-quality links from spammy or irrelevant pages can actually harm your site. This is why backlink analysis is so crucial. You need visibility on where your links are coming from, and whether they help or hurt your rankings.
With the right backlink analysis, you can:
Identify toxic links to disavow
Uncover new link building opportunities
Gauge the strength of competitor backlink profiles
And ultimately, increase organic traffic by improving search visibility.
Introducing the Link Assistant Backlink Analysis Tool
The Link Assistant Backlink Analysis Tool aims to make backlink analysis easy. With its user-friendly interface and variety of metrics, it's a popular choice for link profiling.
Let's walk through some of the key features:
In-depth Backlink Analysis
Dive into your entire backlink profile with a single click. Filter links by type (dofollow/nofollow), analyze anchor text ratios, export links for outreach, and more. These insights help optimize your link building strategy.
Competitor Analysis
Enter up to 10 competitor domains to benchmark your backlinks. Compare link counts, evaluate crossover links, and identify sites you're missing out on. Steal backlink opportunities from rivals in your space.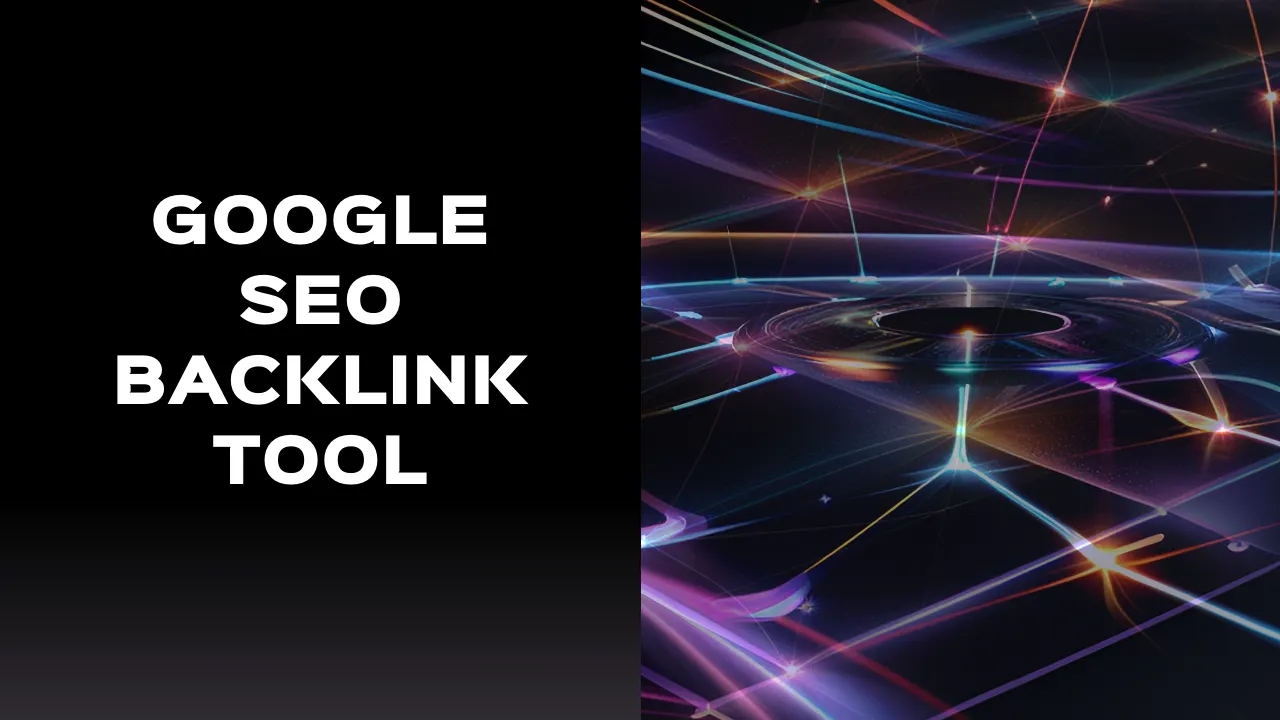 Link Quality Assessment
Not all links are made equal. Prioritize the best backlinks with metrics like Domain Authority, Page Authority and Spam Score. Focus on building links from reputable sites, not spammy ones.
Outreach & Link Building
Discover new linking opportunities from the tool's database of over 100 million sites. Segment by topic, location and more to create targeted outreach lists. Work smarter, not harder on link acquisition.
Monitoring & Reporting
Set up customized alerts to monitor changes in your link profile. New link notifications, lost link alerts and weekly reports help you stay on top of your backlinks and take action fast.
With robust yet user-friendly analysis features, the Link Assistant Backlink Analysis Tool makes it easy to unlock actionable SEO insights from your backlinks. Let's explore some key benefits next.
Recover from Google Penalties
Have you been hit with a manual or algorithmic penalty from Google? Removing toxic links is key for recovering your site's rankings.
The Link Assistant Backlink Analysis Tool can quickly identify harmful links dragging down your rankings. Get a complete profile of your backlinks, and filter by spam score to pinpoint toxic ones.
You can then disavow these damaging links right from the tool with a few clicks. The disavow file is automatically updated in Google Search Console to expedite penalty recovery.
Acting swiftly to clean up negative SEO attacks or link schemes is crucial as well. The tool's real-time link alerts give you visibility on unnatural links as they appear.
By staying vigilant with backlink audits and monitoring, you can avoid further issues and maintain your site's reputation.
Build Higher-Quality Backlinks
Creating a natural link profile from reputable sites is an important part of ethical, white hat SEO.
With Link Assistant, you can analyze metrics like domain authority, page authority and spam score to gauge link quality. Sort your backlinks by these metrics to quickly identify the strongest and weakest ones.
You can also research link-worthy sites in your industry for outreach. Filter by location, topic, backlink overlap and more to discover relevant prospects.
Focus your efforts on securing links from authoritative, topical sites related to your niche. Not only will this move the needle for SEO, but also provide readers with useful references to high-quality content.
Optimize Your Link Building Strategy
Competitor backlink analysis is an easy way to refine your link building approach.
See where industry rivals are netting links, and identify sites you've yet to connect with. Uncover what anchor text competitors are targeting, and find new keyword opportunities.
You can also analyze historical trends in your own link profile. Track your anchor text ratios over time, and adjust as needed. Monitor link growth by date to spot new link building opportunities or issues.
With the right competitive intelligence, you can invest your time and resources where it matters most. Stop guessing on link building, and let data inform your strategy.
Understand Your Link Profile's Value
Not sure how your backlinks stack up against competitors? Backlink analysis provides context on the relative strength of your profile.
Compare metrics like:
Total backlink numbers
Domain authority
Industry benchmarking
Link overlap
See how you rank against rivals to identify strengths, weaknesses and growth areas.
Monitoring your link velocity over time is also telling. Sudden surges or drops in links per month reveal issues like toxic links or negative SEO. A steady upward trajectory reflects positive momentum.
Consider backlink data your secret weapon for measuring SEO success. Numbers don't lie – arm yourself with insights to beat competitors.
With Link Assistant's robust analytical capabilities, you can optimize your link building strategy, avoid penalties and supercharge your SEO.
Let's wrap up with a look at why this tool is so invaluable for website traffic and rankings.
Improve Website Traffic & Rankings
Now that we've covered key features and benefits, let's discuss how the Link Assistant Backlink Analysis Tool can directly improve your organic search performance.
Identify Toxic Links
As mentioned, toxic links can sabotage your rankings. But manually identifying them in your profile can be tedious.
Link Assistant's comprehensive backlink audit makes it easy to spot toxic links. You can then properly disavow these links to prevent ranking drops or penalties.
Discover New Link Opportunities
Uncover fresh link prospects with features like competitor backlink analysis. See where others in your space are getting links from, and pursue similar high-value sites.
You can further refine searches by topic, location and domain authority to surface targeted prospects. Focus on earning links that move the needle.
Monitor Link Profile Changes
Lost links can negatively impact search visibility. With Link Assistant, you can configure alerts to be notified when links disappear or drop in authority.
This enables you to fire up outreach to replace lost links, or reinforce strong ones. Staying on top of link profile changes is key.
Analyze Anchor Text Ratios
Optimizing your anchor text distribution is important for rankings. Too much over-optimization raises flags.
With Link Assistant, you can break down your current anchor text ratios to identify issues. Diversify anchors to develop a natural profile that lifts all keywords.
Track Keyword Rankings
The tool's Rank Tracker lets you monitor website visibility for target keywords. Check rankings in Google, Bing and Yahoo to gauge SEO success.
Use rank tracking to measure SEO efforts over time, and discover new terms to target. Improving keyword visibility leads to more traffic.
Make Data-Driven Decisions
At the end of the day, backlink analysis provides the insights you need to make smart SEO decisions.
Let Link Assistant supply the data, so you can invest time and resources into the strategies that work. Lean on metrics and reporting to boost your rankings.
The bottom line? Backlink analysis is crucial for excelling at SEO and generating more organic search traffic.
Link Assistant makes the process easy. With its user-friendly interface and wealth of link data, you get visibility that informs your strategy.
If you're looking for an edge against online competitors, comprehensive backlink analysis is key. So add Link Assistant to your SEO toolbox, and start optimizing your link profile for higher visibility today.
The free backlink analysis tool above is great start. If you want to learn more about the full version in my SEO Powersuite review.
Note: This tool is not endorsed by Google LLC.