Seoul, Korea: The Top 20 Tourist Attractions That You Must See
Are you planning to go to Seoul, Korea? Here are my favorite tourist attractions.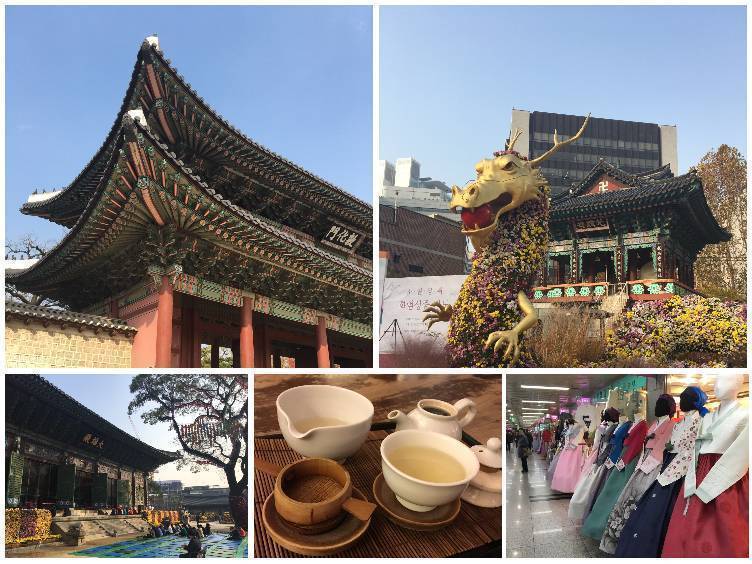 The Amazing Neighborhoods and Markets in Seoul, Korea
When Soo Kim, a travel writer for "The Telegraph," researched South Korea, her findings were eye-opening! She discovered that the nation is heaven for tech junkies, and the country has the 11th largest economy in the world.
Travelers rave about the Seoul airport's lush gardens and free saunas and there's even an adult theme park in addition to 12 magnificent World Heritage sites. South Korea—it seems--is the breakdancing capital of the world and the food scene is not just diverse, but increasingly haute cuisine!
Curious to know more? That's understandable. South Korea has become a hot spot for folks who had no idea they would find so much variety and diversity, and Seoul is the heart and soul of the nation. You don't have to leave Seoul to find a world of places to go and things to do. We've dug up some of the best for you.
Myeongdong
Myeongdong has the reputation of being an epicenter for street food and shopping so if you love to eat, you can stop reading now. What's your pleasure? High-end eateries? Casual dining? How about an entire street lined with stalls serving mouthwatering fried steaks, shakes and savory rice cakes?
While you're there, take advantage of free facial services and affordable massages. You'll have a wide choice of lodgings that range from affordable to upscale—-but be forewarned: this vibrant neighborhood stays busy and can get noisy.
Itaewon
Itaewon shows off Seoul's diversity. It was once a military hub so restaurants catering to western tastes can be found here, as well as Middle-Eastern eateries run by members of this ethnic community. If you are eager to meet folks who have moved to Seoul from the U.S., this is the place.
English is spoken extensively and there are lots of ex-pats living in Itaewon, both reasons this area has earned the nickname, "Little America." When you're not chatting or eating, take in cultural sites like Namsan Tower and the Seodaemun Prison Museum. Stick around for the nightlife if you love to go clubbing and don't mind a rowdy crowd.
Gangnam
Gangnam may sound familiar if you make the music scene. Performer PSY comes from this neighborhood. He has earned a reputation in the U.S. and elsewhere for his satirical take on Seoul's wealthiest people. Gangnam is an epicenter of glamour and wealth. Called a shopper's paradise, the food scene isn't bad, so find everything you crave at eateries that run the gamut from stalls to gourmet restaurants.
Roam the backstreets of Gangnam to browse boutiques offering local and international brands, services and merchandise. Nightlife is less rambunctious than it is in Itaewon. Make at least one pilgrimage to the famous Club Octagon and grab a barstool at lofty hotel bars overlooking the city's skyline. Bring your wallet!
Cheongwadae (Blue House)
The U.S. president lives in the White House. South Korea obviously prefers the Blue House - at least when it comes to roof tiles on the Korean president's residence. Located in the Jongno district of Seoul, this complex is more than a single house, and the compound on which it is located is extensive.
Called the most protected official residence in all of Asia, you can visit if you plan ahead. It's not hard to make a reservation. The concierge at your lodging can do it for you or you can book it online. But don't expect an immediate booking. The minimal time a tourist must wait to tour this complex is 20 days, but you can reserve as far as 6 months in advance if you're a long-term planner.
Bring your walking shoes if you intend to wander this 62-acre property so you are able to see everything. This amazing complex harkens back to the Goryeo dynasty (918 to 1392 AD) and its fascinating history is guaranteed to add to your understanding of this ancient culture (source).
Gyeongbokgung Palace
Having learned that The Blue House served as the foundation of the Goryeo dynasty until 1392, you might expect that the next dynasty would want its own unique palace. You would be right. In 1395, King Taejo of the Joseon Dynasty built his own digs. Located on land that showcases both Mount Bugaksan and Mount Namsan, the Gyeongbokgung Palace means "Palace Greatly Blessed by Heaven."
Declared a sacred place by geomancers, the entire government was headquartered within the walls of this auspicious complex. At one point, everything was destroyed by the Japanese occupation that lasted from 1592 to 1598 AD.
Thankfully, Japanese invaders left, and reconstruction work was immediately begun. The palace has been the object of more repairs and refurbishments since 1990 so it could be restored to its former glory. Given such a rich history, a visit to Gyeongbokgung Palace makes an ideal addition to any Seoul itinerary.
The Nightlife Near Hongdae University
Having committed to seeing as many of Seoul's landmark buildings, palaces and temples as time allows, no visit to this bustling city would be complete without taking in the nightlife. Where to go for the ultimate experience? Hongdae University environs.
Called the mecca of nightlife, there's something for every visitor. Walk on the wild side by making as many stops as your constitution permits. Clubs and lounge bars feature all of the latest music from electronica to hip hop. Dance all night if you've got the energy. Hongdae has some of the best night clubs in Seoul.
Dongdaemun Market vs Namdaemun Market
If you're a "shop 'til you drop" maven, the words "colossal markets" may be enough to raise your pulse, but must you choose between Dongdaemun Market and Namdaemun Market? Only if you have so little time during your Seoul sojourn that you must choose.
Where to start? Toss a coin. Both markets are accessed via great gates that allowed entry into the old city and the names stuck: Dongdaemun translates as "big east door" while Namdaemun refers to "big south door." Both are shoppers paradises and each gate comes with its own history.
In a nutshell, Dongdaemun market wins the size prize: It's the largest in the nation (source). Wear comfortable shoes to check out as many open-air and indoor shops, kiosks and stands as your energy level permits. Dongdaemun never closes. Come back at night when retailers selling everything from lanterns to designer brand knock offs and herbs are still hawking their wares as loud music pervades the night.
How does Namdaemun market compare? It is geographically smaller, but once you're in the midst of things, you won't be able to tell. Savvy shoppers confide that this market is the place to find the best second-hand clothes, traditional Korean items and souvenirs.
With 10,000+ retailers at last count within Namdaemun, if you can't find items of interest, they may not exist. This location has been up and running since 1414. That stated, there is no shortage of modern-day technology within this shopping district. Used camera equipment is especially bountiful and affordable near Gate 1 (source).
Fortified by tasty dishes served at a bounty of street food stalls, you could wander this market day or night since it's open for business 24/7. We wouldn't blame you if you looked back at your journey to Seoul and when asked what experience you recall best, it may be your your visits to these two fascinating shopping meccas.
12 Destinations that Belong on Your Must-See List
Even veteran travelers cannot live by shopping alone, so make it a point to intersperse your travels with points of interest that are unique and memorable. These 12 destinations offer a unique mix of sacred, fun and quirky experiences.
Indulge your inner architect by visiting Bukchon Hanok Village where some dwellings date back to 1392.
See the world's largest amusement park: Lotte World. You'll redefine your visit to Disney parks.
The Jeoldusan Martyr's Shrine is a compelling tribute to the men who died during an 1866 period of persecution of French missionaries and Korean Catholics. The museum is not for kids; you'll see instruments of torture on display.
It costs nothing to browse the Seoul Museum of Art where special exhibitions include the work of Korean artist Chun Kyung-Ja whose work was influenced by African culture.
Everland is the largest outdoor theme park in the nation and you can also ride the world's steepest wooden roller coaster and experience a South Korean safari.
You may (or may not) believe your eyes at the Seoul Alive Illusion Museum where 100+ exhibits, some of which are 4D optical illusions, could leave you speechless.
The DDP White Rose Garden isn't to be missed: it's an exhibit set up in 2015 to celebrate the nation's 70th year of independence. It's composed of 25,550 LED roses and when lit up, the scene is breathtaking.
Not every visitor to Seoul is going to want to put Poopoo Land on their itinerary, but if you like a good laugh and bathroom humor is right down your alley, grab a toilet bowl of curry at the museum's café!
The reason Yongma Land Theme Park was abandoned has to do with ghosts having taken possession of it in 2011. If you get scared, the abandoned park's owner will turn the carousel's lights on for you.
The War Memorial of Korea commemorates this nation's endless wars within 6 exhibition halls that are filled with 13,000 pieces of military equipment and memorabilia.
Jogyesa Korean Buddhist Temple is not only a sacred space for worshipers, but the trees surrounding the temple are said to be more than 500 years old.
The Jongmyo Shrine is one of the most popular tourist destinations in Seoul. Declared a UNESCO Heritage site, take the guided tour to learn about ancient traditions and the rich history of this marvelous land.