The Ugly Truth About Affiliate Marketing: Uncovering the Less Glamorous Side of this Online Industry
Are you thinking about joining the world of affiliate marketing? Or maybe you're already knee-deep in the industry, but things don't seem to be working out as expected? Either way, it's important to know the ugly truth about this type of online marketing. Although affiliate marketing has become a popular way for people to earn a passive income, it's not as easy or glamorous as it may seem. In this post, we'll uncover the less attractive side of affiliate marketing that many don't talk about. So, if you're curious to learn more, keep reading!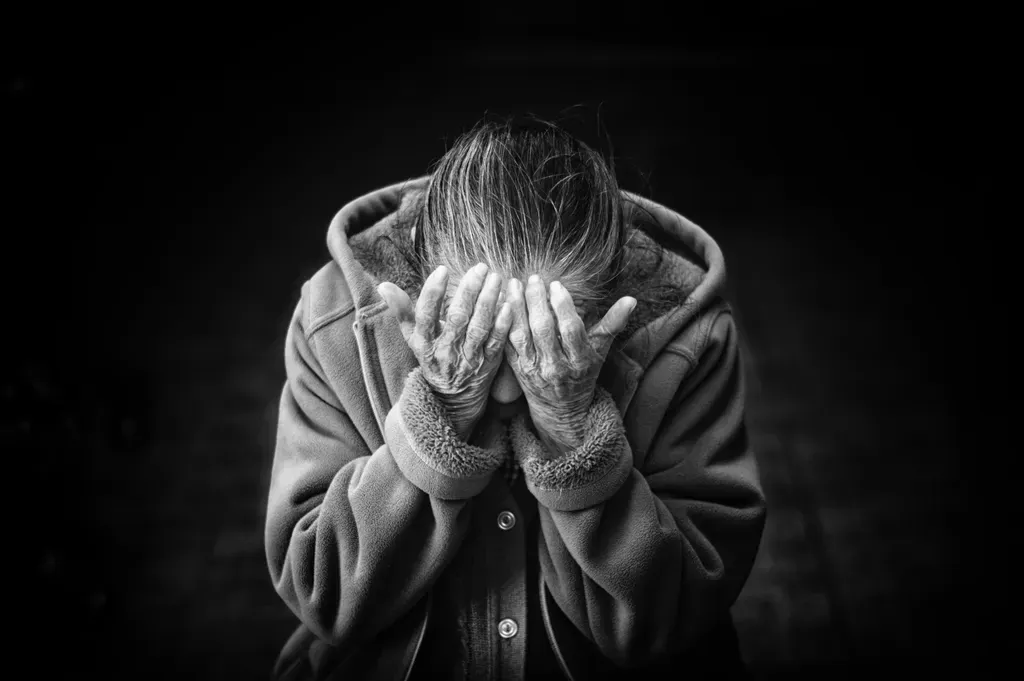 Affiliate Marketing is Not a Get Rich Quick Scheme
As who has been in the affiliate marketing industry for a while, I have to admit that the truth about it is not always glamorous. Contrary to what some may think, affiliate marketing is not a get-rich-quick scheme. It takes hard work, dedication, and time to build a successful affiliate marketing program. You need to follow certain best practices, like choosing the right affiliate partners, tracking and analyzing your metrics, and ensuring your payout structure is profitable for both you and your affiliates. Don't expect overnight success, but with persistence and strategic planning, affiliate marketing can be a lucrative way to grow your business and increase revenue.
The Competitive Nature of Affiliate Marketing
There are a lot of content creators out there looking to make money from promoting products, which means you need to find a way to stand out. It's not enough to just have a website or social media account where you share affiliate links - you need to offer something unique and valuable to your audience. Maybe that means creating high-quality content that people love to read, or maybe it means finding a niche that isn't currently saturated with affiliate marketers. Whatever your approach, be prepared to work hard and stay focused on your goals if you want to succeed in this space.
Finding Profitable Niches and Products is Challenging
Let's talk about one of the biggest challenges in affiliate marketing: finding profitable niches and products. It's not as easy as just picking something you like and hoping it will sell. You need to do your research and look for niches that have high demand and low competition. This requires time and effort, but the payoff can be huge. Look for niches that fall into the "laid, paid, or live forever" categories, such as health, wealth, and relationships. Keep in mind that not all products within a niche are profitable, so be selective and choose products with high commission rates and low refund rates. With persistence and research, you can find profitable niches and products in the world of affiliate marketing.
Building Trust with Your Audience Takes Time and Patience
It can be tempting to promote every offer that comes your way, but that approach can quickly erode trust with your audience. Instead, focus on promoting products that you genuinely believe in and that align with your audience's interests and needs. Consistently creating valuable content, engaging with your audience, and being transparent about your affiliations can also go a long way in building trust. It may take months or even years, but the payoff of a loyal and engaged audience is well worth the effort put in. Remember, trust is earned, and it takes time and patience to earn it.
Depending on One Affiliate Program or Network is Risky
Never rely on just one affiliate program or network. It is a risky move that could result in a serious loss of revenue if something were to go wrong. A program shutdown, network changes, or a change in advertiser policies can greatly affect your earnings. I know this because I experienced it firsthand. Diversifying your affiliate programs and networks is a smart move. You have more opportunities to find profitable partnerships and, in the event of a program or network issue, you have backup options to help you maintain your income stream. Don't put all your eggs in one basket, spread them out and protect yourself.
Affiliate Marketing Requires Significant Time and Effort
While it may seem easy to earn money by promoting other brands' products, the reality is it takes more than just posting links on social media and on your blog. You need to create-quality content that resonates with your audience, build trust and authority, and consistently drive traffic to your affiliate links to make sales. And that's just the tip of the iceberg. You also have to deal with tracking and managing your affiliate programs, negotiating commissions, and complying with regulations and guidelines. So, if you're thinking of entering the world of affiliate marketing, be prepared to invest time, effort, and a lot of hard work to become successful.
Continuous Learning and Adaptation is Essential for Success
In order to truly succeed as an affiliate marketer, you have to be willing to continuously learn and adapt. This industry moves fast and if you're not prepared to keep up, you'll quickly fall behind. It's not enough to just set up a website and hope for the best – you need to be constantly improving, testing, and refining your strategies. Whether it's staying up-to-date with the latest trends and tools or experimenting with different approaches, continuous learning and adaptation is essential for success in affiliate marketing. Trust me, I've learned this the hard way and now I make it a priority to always be learning and growing.
Standing Out in a Crowded Market is Difficult
Standing in a crowded market is tough, believe me, I've been there. With so many businesses and individuals vying for attention, it's easy to feel like you're just a drop in the ocean. But that doesn't mean you should give up on trying. One way to stand out is to have a unique proposition, whether it's your pricing strategy, niche speciality, or value-added service. Another approach is to focus on building relationships with your audience and providing them with valuable content. Consistency is key, so make sure you're putting in the effort and staying true to your brand. Remember, it's a marathon, not a sprint!
Balancing Promotion and Authenticity is a Challenge
Finding the balance between promoting a product and maintaining authenticity can be a tricky business. It's important to remember that although we want to make sales, we also want to build a loyal following. Being too pushy with promotions can turn potential customers away, leading to a loss of credibility. On the other hand, not promoting enough can hinder our ability to generate income. However, the answer is not to simply turn into a walking billboard. It's crucial to find a middle ground where promotions are incorporated in an authentic and meaningful way. It's possible to make sales while also maintaining genuine connections with our audience.
The Future of Affiliate Marketing in a Changing Online Landscape
As someone who's been in the affiliate marketing industry for quite some time, I truly believe that the future of this field is bright and promising, despite the ever-changing online landscape. Brands are always looking for new ways to reach their target audience, and affiliate marketing offers a cost-effective solution that benefits both parties. However, we must also recognize the less glamorous aspects of the industry, such as the possibility of working with unreliable partners and the need to constantly adapt to new platforms and trends. As affiliates, we must be willing to evolve with the times and stay updated on the latest industry best practices to succeed in this competitive field. With the right strategies and a commitment to ethical practices, affiliate marketing will continue to thrive and make a positive impact in the changing online landscape.