Should You Buy a Franchise or Build Your Own Digital Business?
One of the quickest ways to become successful is to model success.
If you were to buy a franchise, you would have access to a system. With a system, you have a proven blueprint to run a business.
Some people say the same thing about network marketing businesses. As you might already know, nobody can guarantee your success, and no business system is proven to make you money.
So let's discuss this, and compare it to building a business online (e-commerce, affiliate marketing, services, etc.)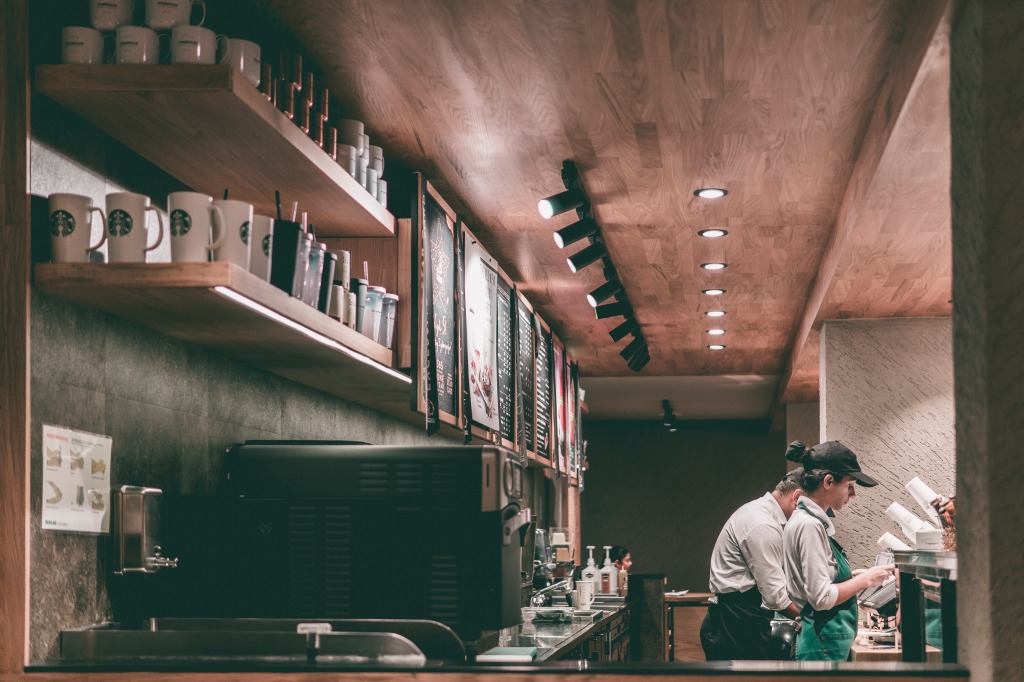 In this article, I'm not going to dive into any particular company. I'll go over some concepts that apply to most of the franchises out there.
In Bernstein and Ma's book, "The Practical Guide to Practically Everything," there's a section that discusses the idea of starting a franchise. Even in 1995, Bernstein and Ma mentioned that people were dropping their jobs to become consultants, freelancers, contractors, or just finding some way to build their own business.
Why not?
The idea of having less stress, being your boss, and having extreme flexibility is something that many people desire even today.
For a system in a box, franchises have been the way to go for decades.
The One Franchise that Took Off
However, even if you buy a franchise, your success still isn't guaranteed.
One of my buddies started a business in the fast food industry. He was able to buy one of his classmates franchises that took off right before the pandemic. During his grand opening, I ended up checking it out, and it was bustling.
Then 2019 hit and the whole world changed.
Well, of course, that hit his business hard and so many others. Even before that, I started to notice the amount of work that was needed and even the learning curve. I could tell that my friend was working his butt off and that the amount of hours didn't translate into the desired income.
There are a few things that I learned from observing his experience.
First, just because a franchise is hot, it doesn't mean that every location will be successful.
Second, there's a learning curve. Most people that buy up franchises don't have previous experience and there's a huge learning curve. For my buddy, he was an IT guy. Running a business, hiring and managing employees, handling accounting, and marketing the business were all huge tasks that he threw himself into. There was no special school that would have trained him enough to understand everything before going through the fast food startup experience.
Also, he was able to secure a high traffic location. In order to pay for his franchise, he cashed out one of his retirement plans, in the hope that the restaurant would be his retirement plan replacement. It was a super huge investment.
Franchises Compared to Digital Businesses
With franchises, you have a larger barrier to entry. Yes, there are some cheap ones that will cost around the price of a car, but you still need to put money into real estate, marketing, and business operations.
In my friend's case, he forked over several 6 figures.
Whether you're building an ecommerce shop, creating mobile apps, selling your services, or promoting affiliate offers, you can start small.
For example, if you're building a niche website or even a software application, you can build something called a minimum viable product (MVP). In this case, you're starting with the core essentials to test the market and see if your business ideas is viable. Even while you're testing, you can still profit from your MVP.
If you're starting up a franchise, you can't do that. You make a huge investment in the whole system, and implement the whole thing from day one. If your franchise is small, there's a good chance that you can launch with a reduced set of products or services. In any case, it's a huge investment of time and resources.
Another thing that I mentioned about my buddy was the learning curve. He was an IT guy that threw himself into his own business. He was open to learning, but he was not fully prepared. While many budding entrepreneurs aren't prepared for everything that happens while starting up their first business, the biggest difference is the amount at risk.
If a single person is starting up a website business, it's their time and the investment is a fraction of what a franchise owner would spend.
For example, if you're an ecommerce shop, you'll use a solution like GrooveKart to run the shop, populate it with products, and then start telling people about it. If it's dropshipping focused, then costs are minimal. The biggest investment would be your time in learning how to use the technology, and then your time and money spent on marketing. If you don't have much funds in your marketing budget or you really enjoy writing, you can even build a blog using something like GrooveBlog. That's what I use on this website.
You can learn all of those technologies and how to populate the products in less than a week. That's all provided in the support videos.
With a franchise, my friend was still trying to figure out things months later.
I must say that one of the perks, for some, is being around people. If you're just working out of your house, you don't have the same social connectivity as you would have while running a franchise. There are some workarounds. For example, you could join industry-relevant networking groups through Meetup.com or Eventbrite.
In Conclusion
With any business, you'll find many pros and cons. If you have the drive to build your business, and you're willing to go through the learning curve, you can position yourself for success. None of the businesses that I mentioned have a guarantee.
While online businesses have a higher failure rate than traditional businesses, the risks and barrier to entry are lower. In the end, realize that your business success is dependent on what you're willing to put into it.
The choice is yours!
Whether you're building a traditional, or online business, you'll need tools that will help you automate your business. I highly recommend that you check out my Groove post.