How to Make Money with Affiliate Marketing and Niche Sites
Having a passion for a certain topic can be an effective way to make money with affiliate marketing. When you find a niche that you are interested in, you can use marketing strategies to promote your affiliate programs. By writing articles about your topic, you can build your brand and gain traffic through the search engines.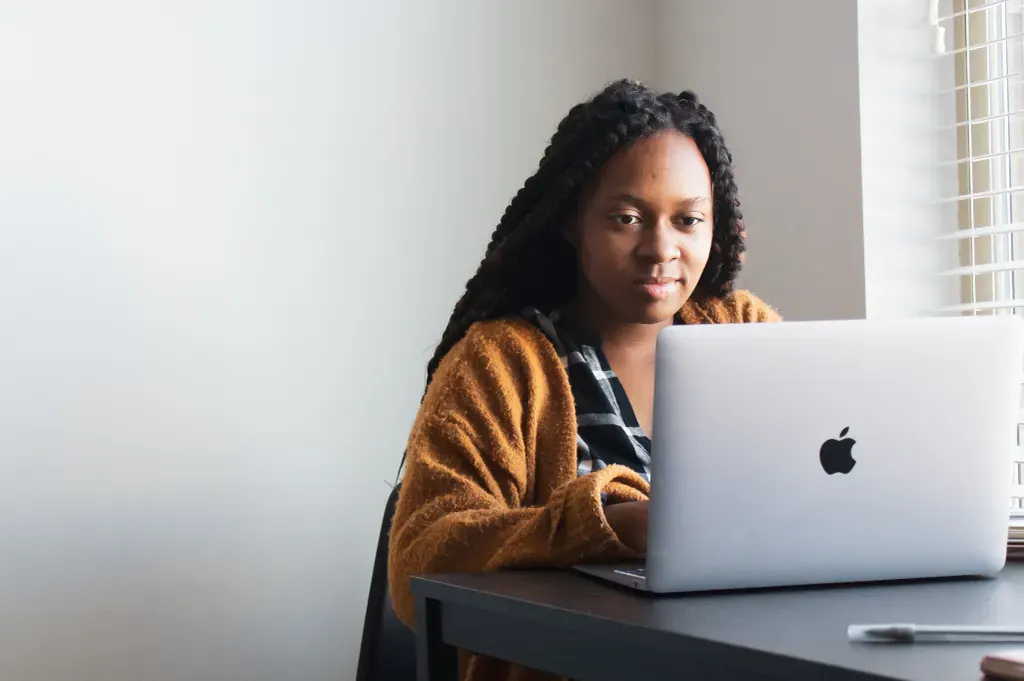 Your niche website can be a static website or built on a blogging platform. The main approach that I want to discuss is promoting affiliate offers. That's when you make money by promoting products from a vendor. That could be an individual shop or even a large one like Amazon or Walmart.
Observe market trends to find lucrative offers
Observing market trends to identify lucrative affiliate categories is a good place to start.
Knowing your audience will also allow you to provide products and services that are demand. From there, you can use your promotions to create a win-win for you and your customers.
Look at the news and websites.
What are the top selling products?
Got an interest? Start looking at niche categories on shops like Amazon.com, and then drill down.
Besides shops, you can do more research using data. For instance, take a look at Google Trends and you'll be surprised what you find. This will help you identify the high-growth and emerging markets.
Finding the right niche can be difficult, but it is well worth your time.
Another tool that I use is called SEO Powersuite. You can use it to do market research and uncover opportunities for blogging topics. The goal here is to look for low-competition, low-difficulty keywords that get traffic. While the traffic isn't huge for these types of keywords, you'll be able to accumulate traffic across all of your blog content.
While there are many profitable niches out there, you have to focus. One of the biggest issues with beginners is that they face plenty of information overload and dabble into too many things.
Pick a great niche and focus on it!
Create a website around a focused topic
Once you've picked your niche and potential offers, start building your own website.
Nowadays, you don't need to be a techie or hire a programmer.
It's so easy to start building a website by using an easy-to-use blogging platform.
Using a blog, you can promote your business online. While many people use Wordpress, I use GrooveBlog. It provides easy to use tools to create a blog. It is designed to make new content appear in search engines fast without much hassle. You don't have to play around with a bunch of themes and plugins. Those are great, but the real strength behind a niche blog is the content and the links it gets.
One thing to note is that GrooveBlog was designed with the help of search engine experts. It includes features to help you monetize your site, including the ability to add SEO meta data and add your own banners.
You can add social media profiles, customize footer links, and change your blog's theme and colors. You can even create a call-to-action button for your site.
If you want to expand your site to offer your own products or even an ecommerce shop down the road, the parent platform, Groove.cm, allows you to do that via GroovePages and GrooveKart.
Important Tips While Building Your Niche Site
Creating a blog to promote your affiliate offers is not as hard as you might think. However, it does take time. You will need to build a content strategy and take action if you want to make it a successful endeavor.
You can use affiliate links on your blog to generate sales and create passive income. When people click on the links and buy, you can earn commissions if you already have an agreement with the vendor. Commissions typically range 3%+ for tangible items, and 30%+ for non-tangible items like software and digital courses. For high commissions, check out Clickbank. It's one of my favorite affiliate sites.
You should also find a way to get your readers to sign up for your email list. An email list is a great way to keep in touch with your readers and promote your affiliate offers. You can do this through an email marketing provider such as Aweber, which you can grab for free for a starter account. For affiliate marketing, make sure you avoid Mailchimp.
So how do you get subscribers? One of the most important things you can do to entice your readers is to provide them with a freebie. This could be a free eBook, printable checklist, or other informational item. However, the freebie should be relevant to the product or service you are promoting.
You can also use affiliate marketing on social networks such as Facebook. However, be aware that you may run afoul of the rules of the social networks if you advertise your affiliate links. There are also other strategies you can use to promote your affiliate products.
The FTC has a rule that you must be transparent about your affiliate link. For instance, you must mention it on your post.
Creating Content with AI Writing Assistant Software
Creating content with AI writing assistant software can be useful for small businesses and bloggers. These tools can produce articles, sales letters, product descriptions, blog posts, and Google ads.
These tools are designed to make content creation easier and faster. However, they don't always come with a user-friendly interface. These tools require you to input a lot of characters. In addition, it can be difficult to edit your work outside the software. However, there are tools that are easier to use than others.
I personally use ClosersCopy and its Drafts Mode. It has a wide variety of options and you can also get a lifetime account. That's what I personally use and I'm not paying a monthly fee.
If you get one for SEO like the one that I mentioned, it has a feature that analyzes words, phrases, and websites to find the best content suggestions. You can then select a content type to use. You can use it automatically build your outline (your article subheadings), provide you with suggestions, write most, if not all of your article, create sales letters, and even provide you with content for social media like Facebook and Twitter.
One of the latest features I have is for creating AI creatives. For example, if I type in a set of keywords, I can have it create graphics in less than 30 seconds. Here's an example of an illustration of a girl blogging.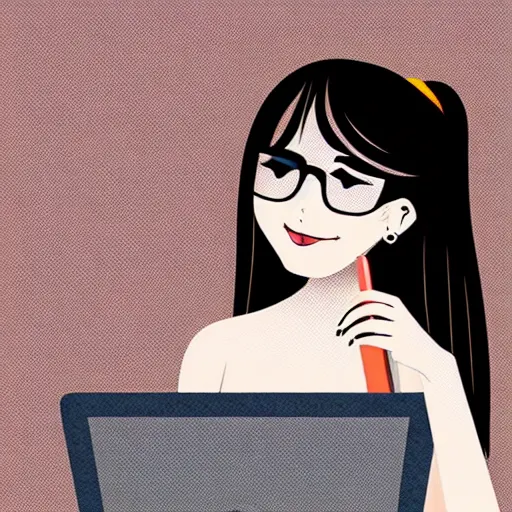 Wrapping Things Up
In this post, I covered finding your niche, validating it with research, finding affiliate offers, and then creating content for your blog.
What's next?
The main thing is to stay consistent. Create a content schedule that fits your lifestyle, and keep blogging throughout the week, week-after-week. Just doing that will help you earn your first commissions through affiliate marketing.