GrooveMail Review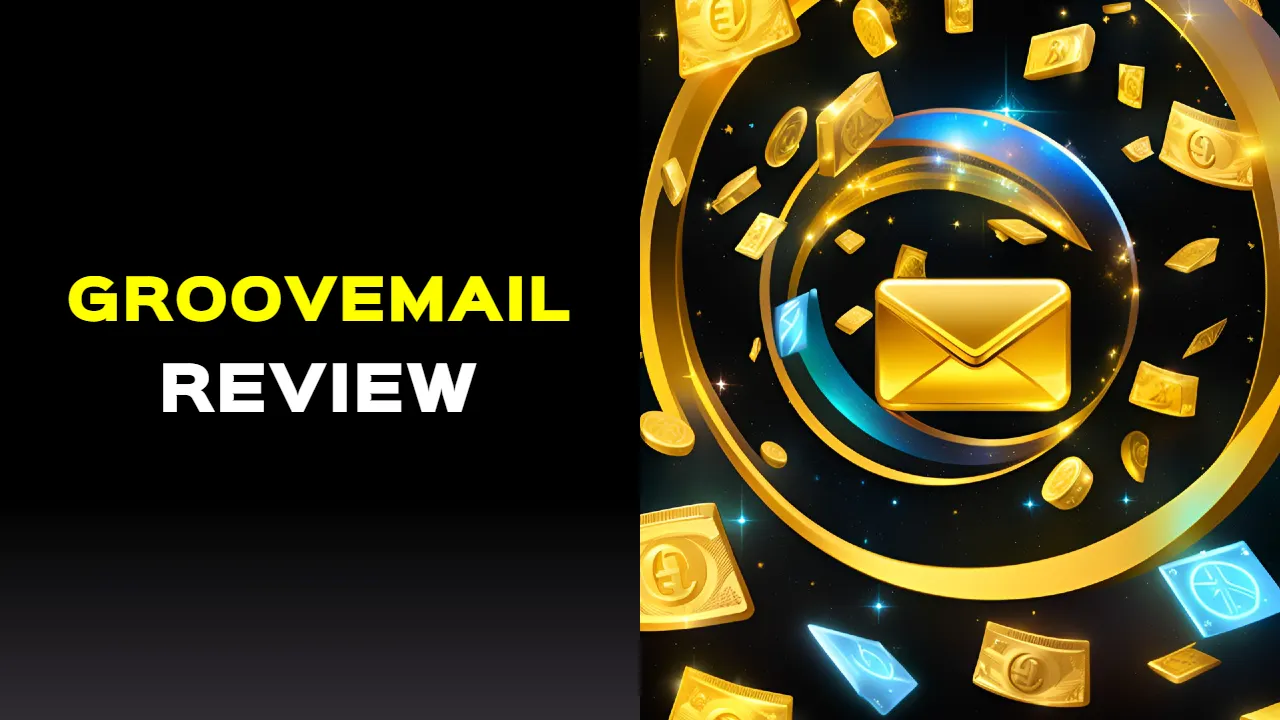 GrooveMail provides powerful email marketing and automation in an intuitive package.
The deep integration with the Groove.cm ecosystem (GrooveFunnels) tools provides unique advantages to users.
Robust free plans make it easy to get started for new businesses.
Advanced segmentation and automation capabilities
Have you been searching for email marketing solution to boost your digital campaigns?
Tired of complex platforms that are difficult to navigate?
Looking to take your email automation to the next level?
In this comprehensive GrooveMail review, we'll explore everything you need to know about this intuitive yet powerful email marketing platform.
By the end of this guide, you'll have clarity on whether GrooveMail is the right solution for your business needs.
Let's dive in!
Overview of GrooveMail
Launched in 2020, GrooveMail is one of the core apps within the GrooveFunnels / Groove.cm suite of marketing tools. It aims to provide an all-in-one email marketing and automation solution.
With GrooveMail, you can create beautiful email campaigns, build engaged subscriber lists, and leverage powerful automation to drive results.
Some of the key capabilities include:
Email broadcasting
Drip campaigns
Lead capture forms
Contact management
Segmentation
Testing across tags, lists, and segments
Analytics
Designed to be intuitive yet packed with pro features, GrooveMail strives to help small businesses, online marketers, and entrepreneurs boost their email marketing ROI.
GrooveMail Pricing
In most reviews, you'll see all of the prices across the various tiers.
However, things are a bit complex with Groove as they're planning to change their business model and pricing.
I was an original backer of the the Groove Platinum Lifetime page. When I first purchased it, GrooveMail didn't exist. So when they released it, I was happy that it came the system.
For people that are looking for details on GrooveMail pricing, I must admit that the pricing structure of GrooveMail and the entire Groove suite is a bit confusing. It would be easier to see a comparison table with the same features compared.
For example, I was looking for how many emails I could send for each plan. At the time I looked at the pricing plans, I couldn't see a sending limit for each plan type. However, I do know as a monthly Premium+ subscriber or Premium + Lifetime member, you can use GrooveMail without limits. That means unlimited contacts and unlimited sends per month.
As for the Creator+ plan, it doesn't mention limits for sends. However, it shows 10,000 contacts.
My take is that if you don't have an email marketing system and you already are a Premium+ or Premium + Lifetime member, GrooveMail is a great token that will help you with your email marketing.
How about the Startup Plan and Free-Lite version? For 30 days, Startup Plan members can try it out for free using a 3rd party email system and use up to 500 contacts. On my side, I see that I can connect to SendGrid and Amazon SES. After 30 days, you'll get the Free-Lite Plan which allows you to retain your max of 500 contacts, but you lose access to 3rd party email systems for sending out emails.
Each quarter, Mike Filsaime, the CEO of Groove, discusses his vision for Groove.cm apps. In a recent State of the Groovion (November 16, 2023), Mike mentions that he's planning to get rid of the free plans. So if you thought you were going to get free forever, just remember that there is no free lunch here. I don't have any issues with that because I know that Mike will do what it takes to make his business sustainable. As a lifetime member, making the business profitable is key to survival.
I still think that lifetime members are getting tremendous value and I still recommend Groove.cm for the entire ecosystem, not just for GrooveMail.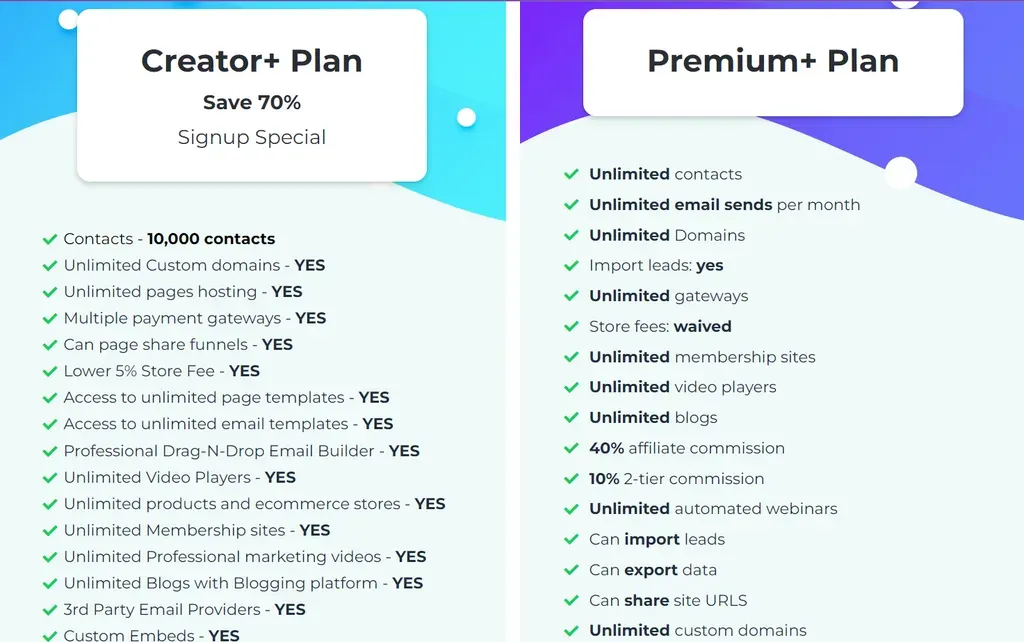 Setting Up GrooveMail
Ready to get started with GrooveMail? Here's a step-by-step guide.
Account Creation
Creating a GrooveMail account is simple:
1. Go to Groove.cm and click "Get Started For Free".
Enter your name, email, and password on the signup form.
Confirm your email address by clicking the verification link sent.
Log into your new GrooveMail account!
You can easily integrate GrooveMail with your existing GrooveFunnels account too.

User Interface Walkthrough

The GrooveMail dashboard features a clean, intuitive layout:

Main menu (left): Lists all key features.
Email campaigns: Create and manage broadcasts and automations.
Contacts: View, organize, and manage your subscribers.
Analytics: Review detailed email performance data.
Account: Handles general settings and customizations.
The interface makes it easy to access all tools needed for effective email marketing in one place.
GrooveMail vs. Competitors
How does GrooveMail compare against popular email marketing platforms like Mailchimp, Aweber, GetResponse, ConvertKit, ActiveCampaign, and others?
Comparative Analysis
Some key differences:
GrooveMail is more affordable, especially for larger contact lists.
It offers in-depth automation with an intuitive workflow builder.
The free plan includes more robust features like automation.
Easy integration with other Groove.cm tools is a major perk.
It provides slightly lower deliverability rates currently.
The combination of affordable pricing and powerful functionality makes GrooveMail stand out.
Unique Selling Points
Here are some of GrooveMail's unique advantages:
Automation tools like drip campaigns, workflows, segmentation, and behavior-based automations set it apart. These make complex automation easy.
The deep integration with other GrooveFunnels tools is a major benefit for users.
Effective automation and integration capabilities come at a more accessible price point.
GrooveMail forms and landing pages enable great lead capture options.
For those wanting pro-level automation at an affordable cost, GrooveMail is very appealing compared to options like ActiveCampaign.
Maximizing Deliverability and Engagement with GrooveMail
Email marketing success depends on maximizing deliverability and engagement. GrooveMail provides effective tools to achieve this.
The Importance of Deliverability and Engagement
High deliverability and engagement are crucial in email marketing to:
Avoid landing in spam folders by maintaining sender reputation.
Boost open rates by segmenting and personalizing subscriber communications.
Increase click-through rates with compelling call-to-action copywriting.
Drive traffic to your website by promoting high-quality content.
Build meaningful relationships and loyalty with subscribers through valuable emails.
That's why optimizing these metrics gives your email campaigns an advantage.
GrooveMail's Deliverability and Engagement Features
GrooveMail helps maximize deliverability and engagement through:
Intuitive audience segmentation tools to target emails.
Dynamic personalization capabilities to craft relevant messaging.
Detailed email performance analytics to refine campaigns.
Test email copy across tags, segments, and lists.
Automation workflows to send timely, tailored communications.
Quality templates and copywriting tips to boost click-throughs.
GrooveMail provides the toolkit to master the fundamentals of email marketing success.
Leveraging GrooveMail for Effective Email Campaigns
Now let's explore tips for creating high-converting email campaigns with GrooveMail.
Creating Compelling Email Content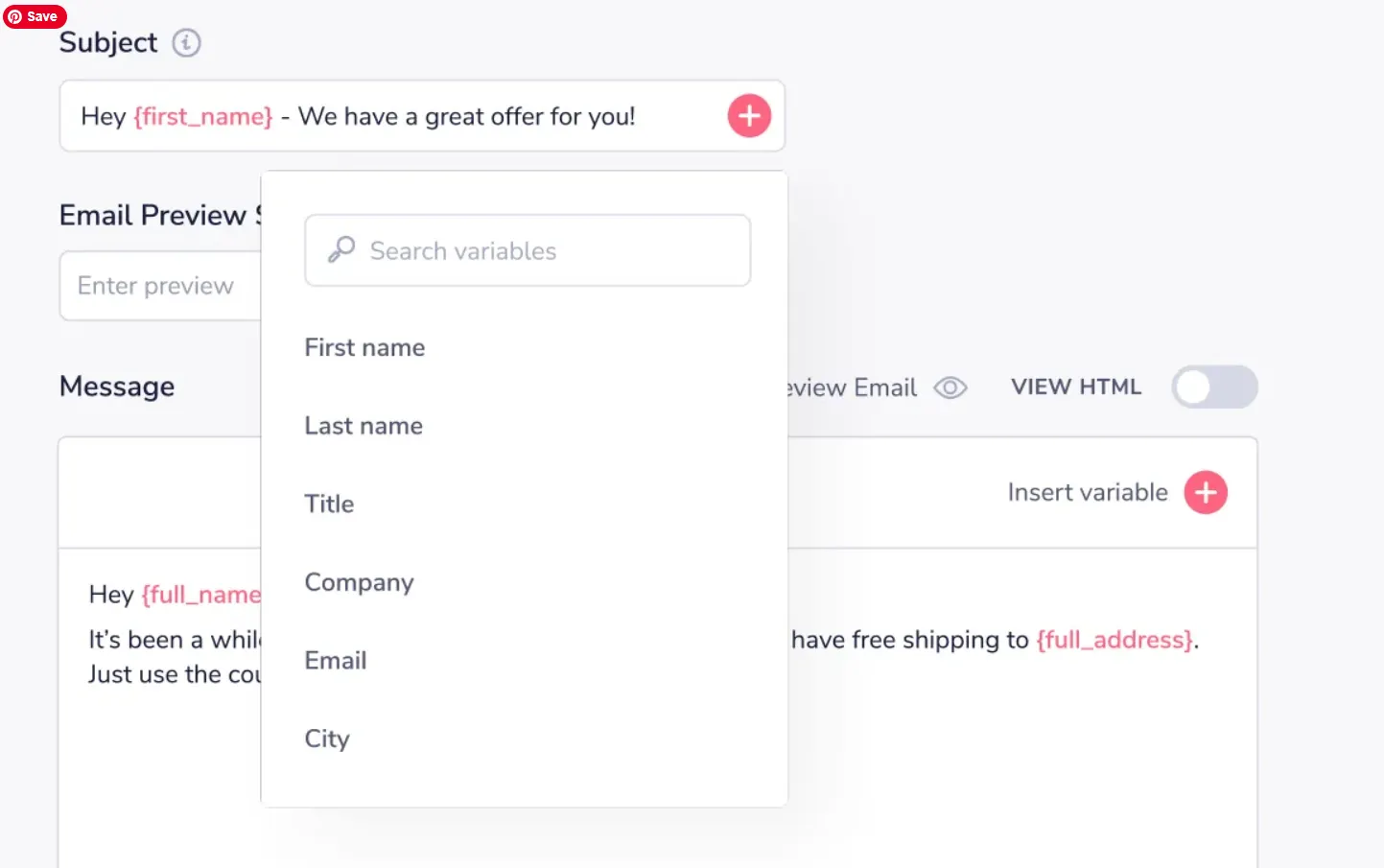 Follow these best practices for engaging email content with GrooveMail:
Target campaigns to specific segments for relevance.
Use dynamic fields to personalize your messages.
Write compelling subject lines - test different options.
Focus on creating value rather than constant promotions.
Make emails scannable with short paragraphs and bullet points.
Leverage templates and the drag-and-drop builder for beautiful emails.
Optimize your content for mobile with responsive design.
By crafting tailored content optimized for subscribers, your messages will stand out.
Segmentation and Targeting
With GrooveMail's segmentation tools, you can:
Group contacts by demographics, interests, and engagement.
Create dynamic lists using custom filters.
Send hyper-targeted campaigns just to specific segments.
Personalize content using custom field merge tags.
This surgical targeting ensures your emails are always relevant.
Automation in Email Marketing
GrooveMail makes powerful automation simple through:
Triggers to launch workflows on events like email opens.
Timed drip campaigns sending a series of emails.
Integration with tools like webinars and e-commerce platforms.
Segmentation so you send the right messages to the right people.
Automating repetitive tasks allows you to focus on strategy.
Tips for Maximizing GrooveMail's Potential
Ready to take your GrooveMail skills up a notch? Here are some pro tips.
Advanced Features Exploration
Check out these lesser-known gems:
SMS messaging integration to expand reach.
Webhooks for custom integrations and automations.
Triggers based on behavior.
Partial link masking to track clicks from links.
Take time to fully explore capabilities for maximum benefit.
Troubleshooting and Support
Should you run into any technical hurdles, try these troubleshooting tips:
Check GrooveMail's knowledge base and community forums for solutions.
Ensure your account and billing details are properly configured.
Contact GrooveMail's stellar customer support team for rapid help.
Confirm your website and emails are not blacklisted, which can cause deliverability issues.
GrooveMail's experts can quickly solve most issues.
User Feedback and Community Engagement
GrooveMail garners extremely positive feedback among users.
User Forums and Communities
Across GrooveMail user forums and communities, users praise:
The intuitive interface and ease of getting started.
Surprisingly robust capabilities even on free plans.
Tight integration with GrooveFunnels tools.
Strong customer support responsiveness.
The affordable pricing compared to functionality.
Early users are excited about GrooveMail's potential. As the platform matures, I'm confident that GrooveMail has a bright future.
Frequently Asked Questions
What are the key benefits of GrooveMail for small businesses?
GrooveMail levels the playing field for small businesses trying to compete with bigger companies through email marketing. Its affordability, ease of use, and automation capabilities enable small teams to punch above their weight. You get pro-level features without the typical expensive price tag or complexity.
How can I maximize the deliverability of my email campaigns with GrooveMail?
Focus on providing valuable content, targeted messaging, and ethical email marketing practices. Leverage GrooveMail's segmentation tools to send hyper-relevant emails. Review your analytics to keep improving open and click-through rates. Avoid spam triggers like aggressive promotion frequency. Maintain your sender reputation.
What makes GrooveMail better than DIY email services?
With GrooveMail, you avoid the steep learning curve and development time needed for DIY options. The visual workflow builder streamlines complex automations. You benefit from GrooveMail's dedicated deliverability expertise. Integrations provide expanded capabilities. The intuitive interface enhances productivity compared to DIY setups.
Can GrooveMail help grow my audience and conversions?
Absolutely! Built-in lead capture options like landing pages help you rapidly expand your list. Segmentation allows you to target prospects with laser focus. Powerful automation nurtures subscribers and transitions leads down the funnel. Everything you need to scale audience and sales is in one place.
What makes GrooveMail easy for beginners?
GrooveMail simplifies email marketing for beginners through its intuitive drag-and-drop builder, extensive educational resources, segmentation shortcuts, and pre-made automation templates. You skip the steep learning curves of DIY and legacy platforms. Their stellar customer support also helps you thrive as a beginner.
My Take on GrooveMail
In this comprehensive guide, we've explored all key aspects of GrooveMail to determine if it's the right email marketing solution for your business needs.
While I do like all of the developments of GrooveMail, unfortunately it still isn't up to the level of systems like Aweber. I'm hoping that GrooveMail will incorporate built-in A/B split testing, an easy way to manage and clean up lists,
If you need a full ecosystem and you're looking to save money over the long-term, then the Groove.cm lifetime option is an awesome buy. I use it for my landing pages, blogs, video hosting, and a lot more.
If you're not buying it for all of those bells and whistles, and you just want an email marketing platform, go with Aweber.